In Memory
Gerald Ollman VIEW PROFILE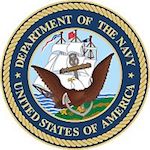 an. 7, 1932 - Dec. 16, 2010
SOUTH BEND - Gerald "Jerry" Ollman, 78, of Notre Dame, IN, passed away at 6:47 a.m. Thursday, December 16, 2010 at Hospice House of South Bend. Mr. Ollman was a band teacher for the South Bend Community School Corporation and primarily taught at Washington, Adams and Riley High Schools. He was born on January 7, 1932 in South Bend, IN to Charles and Mildred Ollman. On December 26, 1987 in South Bend, IN he married Joann Fox, who survives. Along with his loving wife, Joann Ollman, he is also survived by his three daughters, Robyn (Keith) Onax of Ft. Wayne, Geanne (Paul) Helfrich of Dayton, OH and Karla (James) Martin of South Bend; seven grandchildren, Stephanie Onax, Valerie, Tyan Onax, Chelsea Scott, Troy Scott, Donald Helfrich and Gerald Helfrich; two sisters, Joanne and Carolyn Randt of South Bend. Mr. Ollman is a veteran of the United States Navy. He received his B.A. in Music from Wheaton College and his Master's from Northwestern University. Mass of Christian Burial will be held at 11 a.m. Monday, December 20, 2010 at St. Joseph Chapel, Holy Cross College, Notre Dame. Burial will follow in Highland Cemetery, South Bend, IN. Friends may visit with the family from 1-5 p.m. Sunday, Dec. 19 at Palmer Funeral Home-Hickey Chapel, 17131 Cleveland Road.
09/04/2021 JFC
Click here to see Gerald's last Profile entry.