In Memory
Thomas A Hoffman VIEW PROFILE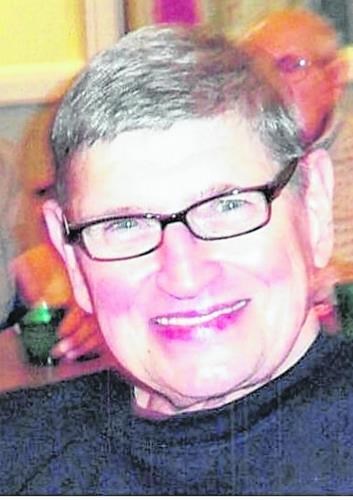 Thomas A. Hoffman
March 18, 1940 - Jan. 10, 2021
MISHAWAKA, IN -

Thomas A. Hoffman, 80, of South Bend, Indiana passed away on January 10, 2021, at Creekside Village in Mishawaka, Indiana.

He was born on March 18, 1940, in South Bend, Indiana to the late John F. Hoffman and the late Bernice (Tomaszewski) Hoffman.

Tom was a lifelong teacher. After graduating from the University of Notre Dame with a B.A. and M.A. in Language Education, he started his teaching career at Edwardsburg, MI High School, during the Fall of 1965. After two years he moved to the new LaSalle High School on the west side of South Bend. Over the years Tom taught three different languages (German, Russian, and English) at LaSalle, Washington, and Riley High Schools. He was also fluent in Polish and was very active with local Polish groups promoting traditions of Poland.

During the 1968 school year, Tom joined a group of specialists and traveled to Russia to represent a traveling display of "Architecture in the United States". The group was sponsored by the State Department of the United States and traveled throughout Russia educating citizenry about U.S. Architecture as well as different aspects of the USA. Tom was the only teacher selected for the group of 12 which included engineers, architects and other professionals.

After returning to the USA and LaSalle High School, Tom joined an organization called "The Experiment in International Living", based in Putney, Vermont. They specialized in taking U.S. high school students to foreign countries to study the language and culture. He did this during his summer vacation for several years. The "Experiment" made quite an impression on his many students. He continued to receive letters from many of them sharing how their experiences had a very positive affect on their lives. The latest letter was received a year ago from a student living in Maryland.

He dedicated his entire professional life to his students and many always remembered him over the years with letters and phone calls, some from the European friends he had made.

Tom is survived by his brothers, James (Jaqueline) Hoffman and Jerome (Norma) Hoffman, and a sister, Christine (Hoffman) Keres.

Also surviving Tom is his nephew, John Hoffman; and his nieces, Jennifer (Hoffman) Petsche (Dave), Janis (Hoffman) Elli (Ted), Lorilynn (Hoffman) Bloomer (Chris), Lisa (Hoffman) Oleksak (Joe), and Tamara (Keres) Harless (Gary).

Per Tom's wishes, cremation has taken place. A memorial Mass at St. Adalbert Catholic Church will be offered at a later date, and burial will be in St. Joseph Cemetery.

Memorial contributions may be made to St. Adalbert Catholic Church, 2505 Grace St., South Bend, IN 46619 or to Heart-to-Heart Hospice, 620 W. Edison Rd. Ste 122, Mishawaka, IN 46545

Arrangements by St. Joseph Funeral Home in South Bend.
To Plant Memorial Trees in memory, please visit our Sympathy Store.
Published in South Bend Tribune on Jan. 14, 2021.
01/20/2021 JFC
Click here to see Thomas A's last Profile entry.