In Memory
Andrew McClain Galloway Sr - Class Of 1957 VIEW PROFILE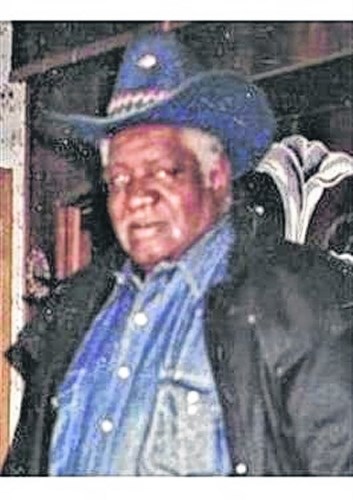 Andrew McClain
Galloway Sr.
Jan. 19, 1939 - Dec. 14, 2020
SOUTH BEND, IN -
Mr. Andrew McClain Galloway Sr. departed from this life on Monday, December 14, 2020 in his residence.

Mr. Galloway was born in Nashville, Tennessee on January 19, 1939 to the late Charles and Margaret (Fanroy) Galloway. After moving to South Bend he attended Wilson Elementary School and Washington High School.

He and Josephine Payton were married in Chicago, Illinois on February 8, 1969.

Mr. Galloway was an employee of Clark Equipment Company and retired after 32 years of service. He was a man who loved and owned horses and enjoyed riding them, and was known as the "Original Cowboy" as well as loving western movies. Also, he was a Free Mason.

Loved ones who survive include his wife, Josephine; a daughter, Andrea Galloway of Owens Mills, Maryland; three sons, Andrew Galloway Jr., Ronnie Galloway, and Gregory (Brenda) Galloway, three grandchildren; two great-grandchildren; a sister, Margaret Galloway; special nieces, Camille Gentry and Doris J. Smith, all of South Bend, Indiana and Elizabeth Marks of Detroit, Michigan, along with other relatives and friends.

He was preceded in death by his parents; brothers, Clarence Galloway and Cardell Galloway; and sisters, Jeanette Lewis and Elizabeth Wood.

Services for Mr. Galloway will be held on Monday, December 21, 2020 at Alford's Mortuary Chapel. Visitation will be at 12:00Noon.

Alford's Mortuary has been entrusted with arrangements. To leave an online condolence please visit our webpage and sign the guest book at www.alfordsmortuaryinc.com.

12/20/2020 JFC
Click here to see Andrew McClain's last Profile entry.