In Memory
Val-Dez Nathaniel Maxwell - Class Of 1969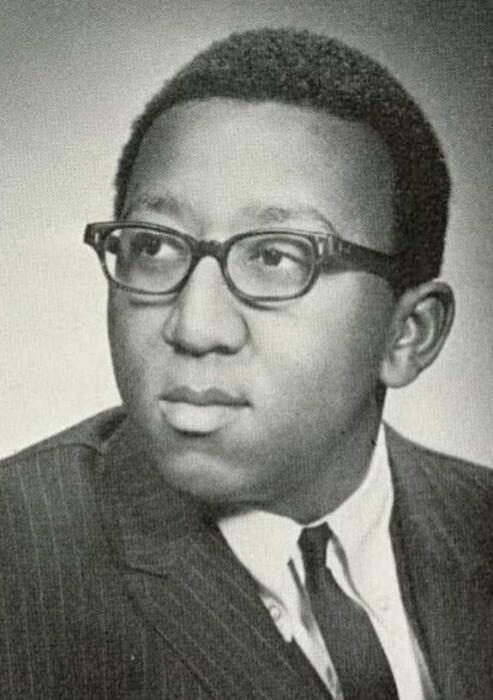 Val-Dez Nathaniel Maxwell entered this world on April 26, 1951, to two loving parents, Charles and Florida Maxwell.
As a child, Val's parents reared him in the fear and admonition of the Lord; later, Val would profess Jesus as his personal Savior, and go on to preach the gospel under the tutelage of the late Pastor Dave Davis at Greater Friendship Missionary Baptist Church.
Val was a rather jovial character! Val loved to acquire knowledge, to champion causes, and to live for the moment. Val received his formal education through the South Bend Community School Corporation, graduating with high honors from South Bend Washington High School. A lifelong student, Val excelled academically from his very first day of kindergarten…eventually gaining the respect and support of high school Government guru and teacher, Mr. David Sexton – whatta feat, I think all who remember Mr. Sexton can agree he was a hard nut to crack! In 2018, at the tender age of 67, Val decided again to return to school; he relocated to Muncie, Indiana to begin classes at Ball State University.
As an advocate for Social Justice, Val participated in organizing protests for South Bend Washington High School (WHS) students throughout his high school career – WHS African American cheerleaders today enjoy the ability of freely cheering because of collective efforts – staging walkouts, protesting, etc. – in which Val passionately participated in organizing.
Accomplishments Val treasured include attending classes at the University Of Notre Dame, contributing to the Indiana University South Bend Civil Rights Heritage Center Oral Histories Collection, writing for the Library of Congress, and specializing in media – both radio and television productions.
Val enjoyed music, reading and studying, good times, making people laugh, and food, food…and did I say, F-O-O-D! Val was also a drinker, just couldn't leave that doggone Pepsi alone! Similar to Whimpy, Val would gladly pay you tomorrow for a Pepsi today! Truly, he was a let the good times roll type of guy – some might consider him the true essence of Good Time Charlie! His quick thinking and wit navigated many roads and influenced many of his choices.
Loved ones left to cherish Val's memory are his wife, Dinah Graham-Maxwell; mother, Florida Maxwell;:children: Jeremy Roufs-Maxwell of Minnesota, and Shantel Heart of Illinois; grandchildren; siblings: Charles Ronnie (Thelma) Maxwell, Bruce (Lena) Maxwell, Carolyn Armstrong, and Rita (Vernon) Turner; sisters by heart: Ruthie-Mae Brady and Stella (Cecil) McConnell; and a host of nieces, nephews, family, and friends.
Entering eternal rest before Val were paternal grandparents: Dr. Gilbert and Mrs. Virginia Maxwell; maternal grandparents: Rev. Peter James and Mrs. Willie Reed-Williams; father: Mr. Charles Maxwell; and siblings: Gwendolyn and Bobby Maxwell, and Jacqueline Maxwell-Mitchell.
12/15/2020 JFC