In Memory
Elaine Hoffman (Rzepka) - Class Of 1956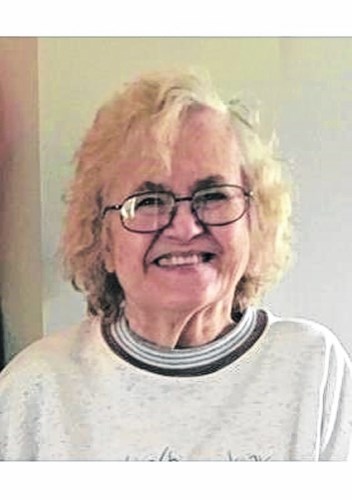 Elaine M."Dolly" Rzepka
Jan. 5, 1938 - Dec. 11, 2020
NILES, MI -

Elaine M. "Dolly" Rzepka, 82, of Niles, MI, passed away at 5:00 p.m. Friday, December 11, 2020 at Memorial Hospital of South Bend.

She was born on January 5, 1938 to the late Alex and Josephine (Novak) Hoffman in South Bend, IN, and has lived in Niles, MI since 1968. Along with her parents, she was preceded in death by three sisters, Dorothy Strychalski, Betty Nagy, and Rose Gregory; and three brothers, Richard, Marion, and Raymond Hoffman.

Dolly graduated in 1956 from Washington High School in South Bend, IN. She was a homemaker and a wonderful wife, mother, and grandmother. Dolly was also a Nanny, for many years, for Gemma Smith and Jacob Rochberg-Halton.

On October 4, 1958, as Elaine M. Hoffman, she married Norbert L. Rzepka at the former St. Stephen's Catholic Church in South Bend, IN.

Dolly is survived by her loving husband of 62 years, Norbert L. Rzepka of Niles, MI; one daughter, Brenda L. (Paul) Harrigan of Alameda, CA; two sons, James A. (Kellie) Rzepka of Niles, MI and Timothy J. Rzepka of Las Vegas, NV; two granddaughters, Abigail R. and Madison M. Rzepka; one sister, Mary Jane Clark of Osceola, IN; and several nieces & nephews.

She was a longtime member of St. Mark's Parish in Niles, MI. She enjoyed meeting with her Wednesday High School Girls' Club and attending Tai Chi Class in Niles, MI for many years.

A Public Visitation will be from 2-4 p.m. & 6-8 p.m. Wednesday, December 16, 2020 at Kaniewski Funeral Home, 3545 N. Bendix Drive, South Bend, IN, where a Rosary will be prayed at 3:30 p.m.

A Private Catholic Funeral Service and burial will take place at a later date.
12/14/2020 JFC