In Memory
Christopher Michael Kruszewski - Class Of 1990 VIEW PROFILE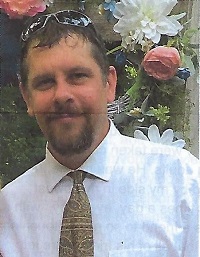 Chris "ski" Kruszewski, 48, of South Bend, Indiana, passed on to the next chapter of his life unexpectedly on Friday December, 18th 2020 at 2:22 P.M. with his family at his side. Chris was born in South Bend on Thursday, December 23, 1971 to Janet Marie (Bland) and Robert Allen, who survive. Chris is also survived by Janet's partner Stanley Richmond. His Daughter Krista (Tyler) Kruszewski, his Son Braden Kruszewski, Step Daughter Kelsey (Thomas) Klopfenstein, Granddaughter Maia, and life partner Cheryl Lapkiewicz. All of South Bend. Chris also is survived by Uncle and Godfather Jim (Karen) Bland, David Bland, Joe Bland, Gary (Jill) Bland, Patty (Mike) Miller, and Jamie (Tina) Kruszewski. Also all of South Bend, along with many cousins, and their spouses.
Chris was a graduate of Washington High School in 1990, along with attending Ivy Tech for machining and welding. A Machinist by trade of 31 years, but he didn't stop at that. He could fix anything that needed it, making sure it was always done right to ensure the safety of others. Whether it be the smallest of things to the biggest, he got it done, without hesitation. He loved his work and it showed. Everyone knew if they needed it done right, Chris was the guy to go to. His mom often says she loves his hands even though scarred and callused from working, they were perfect in every way. Chris wasn't all work, he liked to play as well.
He began bowling at a young age and perfected it as well with five 300 games, a 299, a 795 series. On 2/18/2003 Chris made a city record with his team, Vince Sorukas, Brian Tomasi, Matt Urbanski, and Rod Rush with a combined score of 3728, in which Chris spoke of often with pride. He was quite simply amazing! Chris also played softball, basketball, and football for many years in his twenties, with his friends. He also was an avid fisherman, doing derbys for the P.N.A. and taught his son everything he knows, and Braden still continues to fish with the same passion his dad has for it. Chris and I would often take long afternoons at the ponds where he also showed me the correct way to fish, with so much patience as I kept casting in the weeds, losing worms, and tangling up lines. He said if I was going to fish he told me I had to learn to fix my broken pole myself. He taught it to me. Perfected me. But not even close to his talent for it. God broke the mold when he lent us Chris. He was not only a wonderful, respectful son, he was an amazing Dad to his children and made sure they were taken care of, loved, and taught them to become beautiful strong souled young adults. He was my life, my love, my whole world, making sure I was happy, and stood by my side in my lowest moments in life raising me up and saying I love you many times a day, everyday, with a hug in his strong arms reassuring everythings okay. He is a friend to so many, touching everyone's life in some way. I especially need to mention that all of his friends are left with an empty place in their hearts now that he is not physically with us. But trust me he is still in our hearts, and always will be, but we need prayers for our friends to numb some of their pain.
Chris would want all of you to remember the best of times in their lives with him. Remember bus trips, poker nights, bonfires, weddings, parties and all the laughter that came with it. I feel it is important to say he is also survived by our most precious friends...our family, seeing that it's been lifelong friendships the word family is a better choice of word for, Shannon Kym Kolat, Troy Carrie Parmelee, Travis Parmelee, Todd Nitka, Tami Aric Bryant, all who have been by my side, as well as my children's since his passing. Even though they too are struggling to wrap themselves around the thought that we won't be able to touch him, hear his laugh and silly berrrrruppp call when he couldn't find you in a crowd. He loved his friends, being there for them in good and bad times no matter what it took gave him peace in his heart. Now they have all come together to carry us through this awful time. I truly am lucky and blessed to have such angels surrounding our family making sure we are going to get through this all together. I would like to thank everyone that has given us their prayers, their hugs and contributions, making our loss a bit easier to manage. We will never get over Chris leaving this world. Everyone always says it gets easier, it doesn't, it just gets different. I will never be the same as he is truly my whole world, and will continue to be so. He protected me, gave me a precious life, and showed me how to love again after so much pain before him entering my heart.
He gave me two beautiful children, and raised my oldest Daughter. Only a man named Chris could do for me like no other as if God made him especially for me. His mom is also to be thanked and appreciated for raising such a man. Chris and Janet have a bond so strong, nothing will ever break it. He always wanted to protect her because he would say "she always protected me". He would talk to his mom daily and he felt comfort in that. Chris is a strong man never forget that. It is shown in Krista, Braden and Kelseys hearts right now how truly strong of a man he is. They have pulled together comforting me and our friends. If you want to know his legacy just look into their eyes. Everyday more and more of his strength is shown through them. For me I just want to say hold on tight to the ones you love. Say I love you as much as you want, hug each other, have intimate conversations only you know and no one else, as I can no longer get to look into his sparkling green eyes, put my head on his chest, hear his heartbeat, and enjoy how he smelled when he came home from work, laying in bed watching his favorite movies over and over while holding hands just some days not saying a word, just enjoying each other. My love. We plan on having a celebration of life in the spring, and I will keep everyone updated. We just need time to manage our pain as we learn how to live without him. I beg of everyone to reach out to others that may seem to be sad, or having difficulties in life right now. We never know what someone is feeling unless we ask. I plan to help as many as I can as I wish no one this pain. God wants us to come together now more than ever. Keep love in our hearts not anger. I have a sense of calm that Chris is happy and home. That maybe God needed help fixing the world, and like I said Chris could fix anything. I love you, I will see ya again. Cheri
12/28/2020 JFC
Click here to see Christopher Michael's last Profile entry.