In Memory
Tracy Jane Myszak - Class Of 1984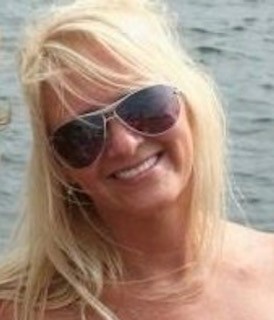 Tracy Jane Myszak
May 1, 1966 ~ January 9, 2020 (age 53)
Tracy Jane Myszak, 53 years old, passed away at 7:49 a.m. on Thursday, January 9, 2020 at the I.U. Health University Hospital in Indianapolis, IN. Tracy was born on May 1, 1966 in South Bend to Ralph and Lynette (Feece) Myszak. Her father, Ralph, preceded her in death at a young age. She was a 1984 graduate from South Bend Washington High School. She also graduated from Indiana University, Bloomington in 1988 with a Bachelor's Degree.
Tracy spent most of her career fighting for those who couldn't fight for themselves, or whose voice maybe didn't resonate as loudly as hers. First, as a Department of Children's Services worker, for both the State of Indiana and Colorado, and later working as an advocate for the developmentally disabled. Tracy's efforts made a difference in other people's lives. She was passionate about her mission and goals. Tracy was a fun-loving daughter, sister, sister-in-law, aunt, niece, cousin and friend. Tracy was loved and will be missed.
Tracy is survived by her partner of over 10 years, Brian Turner of Indianapolis; her parents, Dennis and Lynette Klingerman of Terre Haute; brothers, Andy (Glenda) Myszak of Glendale, AZ and Kevin (Shelley) Klingerman of Terre Haute; nieces and nephews, Josh Palmer, Christine (Rod) Clinkenbeard, Andrew (Lyndsey) Myszak, Whitney (Steve) Sebree, and Quincey, Griffin and Harper Klingerman.
A memorial service will be held at 12:00 p.m. on Tuesday, January 14, 2020 at the Palmer Funeral Home-Guisinger Chapel, 3718 S. Michigan Street, South Bend. Pastor David Wetterlund will officiate. Graveside services and burial will follow at Sumption Prairie Cemetery, South Bend. Friends may visit with the family two hours prior to the services at the funeral home on Tuesday.
In lieu of flowers, contributions in memory of Tracy J. Myszak may be donated to the tatumparkerproject.com to join the fight against pediatric cancer. Online condolences may be offered to Tracy's family at www.palmerfuneralhomes.com.
01/11/2020 JFC