In Memory
Kem L Williams - Class Of 1988 VIEW PROFILE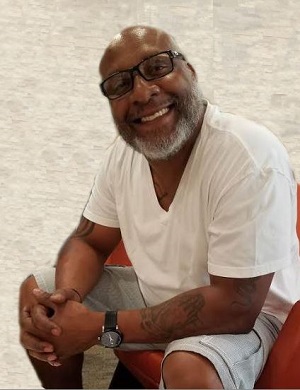 Kem L. Williams, 50, passed away peacefully at his home in Indianapolis on the morning of Saturday, August 3, 2019, surrounded by his loved ones. Kem was born on August 19, 1968 to Eugene Jr. and Betty J. Williams in South Bend, IN, who survive.
Kem accepted Christ as his Lord and Savior at an early age. He graduated from Washington High School in 1988, where he played several sports like boxing, football and wrestling. Kem was a talented breakdancer as well. He then enlisted in the US Army and proudly served his country stationed in Germany and Ft. Hood, TX. He continued pursing boxing while enlisted in the military. He was also a Mason with Lodge #138. On August 9, 2013, Kem was united in marriage with Tewanne C. Benson. Kem was active with APA Pool League and drag raced professionally. He was an active member of Tough Rider Motorcycle Club and loved cruising on his Harley Davidson bike.
Those left to cherish his memory include his loving wife, Tewanne C. Williams; daughter Zena C. Williams of South Bend; son Kem (Rebecca) Williams, Jr. of Indianapolis, IN, son Tavon Roe-Williams of Indianapolis, IN; daughter Shamond Williams of Indianapolis, IN; two grandchildren, Imoya C. Williams-Johnson and Mia Lee Johnson of South Bend; two brothers, Eugene Williams III of Illinois and Burnell Williams of South Bend; mother-in-law Wanda F. Benson; father-in-law Lawrence (Carolyn) Powell, all of South Bend; as well as a host of aunts, uncles, nieces, nephews, cousins and friends. Kem was preceded in death by his sister, Melinda Williams and his grandparents.
Funeral services for Mr. Kem. L. Williams will be held on Saturday, August 10, 2019 at 11:00 a.m. at Betheleham Baptist Church, 24393 Fillmore Rd, South Bend, IN 46619. Friends may call on the family for one hour prior to service at the church. Out of respect for Kem and the family, NO cell phones/photos/social media will be allowed during the home-going service. If anyone is found to be using cell phones/taking photos/social media, they will kindly be asked to leave by the staff.
Palmer Funeral Homes – West Chapel is assisting the family with arrangements. Online expressions of sympathy may be left at www.palmerfuneralhomes.com. Memorial donations may be made to American Cancer Center/Colon Cancer Research P.O. Box 22478, Oklahoma City, Ok 73123 "In Honor of Kem
08/08/2019 JFC
Click here to see Kem l's last Profile entry.