In Memory
Ryan Alexander Cole - Class Of 2009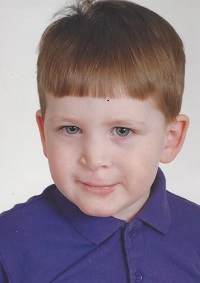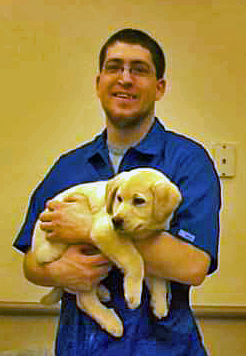 Ryan Alexander Cole, 28, passed away suddenly at his brother's residence on the evening of Saturday, June 9, 2019. Ryan was born August 27, 1990 in Mishawaka, IN to Clell A. Cole and Trudy L. (See) Gray.
A lifelong resident of South Bend, Ryan was a 2009 graduate of Washington High School, where he played trombone in the marching band and was golf team MVP in 2007 and 2009. At the time of his passing, he was employed as a dog groomer at Linda's Camp K9 in Mishawaka, IN. Ryan was an animal lover, a devoted uncle and a beloved brother, son, cousin and friend. He will be greatly missed by all who knew him, but most of all, by his dogs Patch and Parker, who will be awaiting their next walk and ride in his truck; as well as his cats, Kiki and Jinx; and his snake, Ike. Ryan was met at the gate by his beloved dog, Snowy.
Ryan is survived by his parents, Clell A. Cole of South Bend and Trudy L. (See) Gray of South Bend; sister, Stephanie L. Cole of South Bend; brothers, Nicholas W. Cole and Dominick R. Simeri, both of South Bend; stepbrother, Adam W. Gray of Marcellus, MI; a niece, Alaina Gray of South Bend; and maternal grandfather, Larry See of Peru, IN; as well as a host of extended family members and friends. Ryan was preceded in death and met by his late grandparents, Alexander Cole, Jr., Mary Maxine (Arnold) Cole and Janet Sue (Judy) See.
Ryan was taught the game of golf through generations of family bonding and wouldn't take a mulligan if you paid him. Like his dad and his brother, Nick, he always circled his birdies and pars.
Private family visitation will take place. Public graveside services for Ryan will be held at 12:30pm on Friday, June 14, 2019 at Sumption Prairie Cemetery, South Bend. Pastor Tim Davis will officiate. Palmer Funeral Home – West Chapel is assisting the family with arrangements.
Expressions of sympathy in memory of Ryan may be donated to Pet Refuge, 4626 Burnett Drive, South Bend, IN 46614.
Online condolences may be left for the Cole family at www.palmerfuneralhomes.com.
06/12/2019 JFC