In Memory
E'Tjurel P Ivory III - Class Of 1986 VIEW PROFILE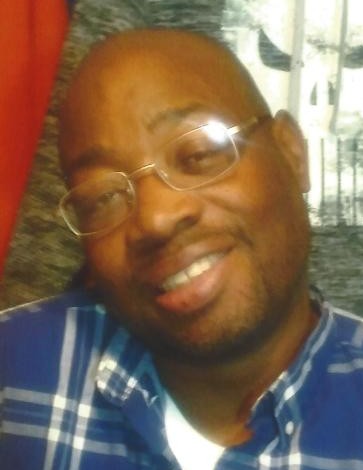 Mr. E'thurel P. Ivory III, aka Tee, was called home on May 1, 2019 to be with our Lord, Jesus Christ.
Tee attended Harrison Elementary and Washington High School. Tee won gold medals for his participation with Logan Special Olympics, allowing him to travel to different states.
He leaves to cherish in memories his wife, Lisa Ivory, of 24 years; stepmother Brenda Ivory; 17 children whom he loved dearly: Trenevia and Tony Ivory, Chelsi McKinney and Chase Ivory, Jordan Ivory, Jasanine Ivory, Kiara Ivory, E'thurel P. Ivory IV, William Ivory, Suzy Ivory, Jasmaine Ivory, Shantae, Riay, Antonio Ivory, Chris Maxcy, Lesley Cole, Alexandria Cole; a host of loving grandchildren; three sisters: Alesia (Aaron) Fluelen, Katina Plump Dillard and Marsha Duckworth; seven brothers: William (Tonya) Jernigan Ivory, Roderick (Sharleen) Ivory, Eric (Julie) Ivory, Maurice (Cynthia) Burton, James Terrance Ivory, Mark Duckworth and Dennis Jones; five aunts: Betty Quinn, Marilyn Easton, Jacquelyn (Johnny) Moody, Bobbi Day, Patricia (Michael) Fisher, Sr.; four uncles: Sheldon Ivory, Carlton Ivory, Brian Hughes, Mark Hughes; cousins that Tee considered his siblings as well: Lena (Harry) Quinn Billingsly, Deneise Quinn, Kim Quinn, Jermaine Quinn, Demetrius Verse, Orlando Carpenter, Becky (Bert) White, Shelia (Charlie) Easton and Sharon Carpenter; as well as a host of nieces and nephews Tee considered his sons and daughters as well: AJ Ivory, Jamail Nelson, Ian Jones, Cherise Wilson, Shanise Wilson and Nyejha Fultz; as well as many extended family members and friends, all of whom will miss him dearly.
Tee is preceded in death by his parents, E'thurel P. Ivory, Jr. and Susan (Obie) Ivory; great-grandparents Robert and O'Brien Cobb; grandparents E'thurel and Alice Ivory and George and Minnie Hughes; uncle Keith Ivory; special aunt Aline Hoskins; cousin Johnny Ray Carpenter and nephew Damon Bethel.
Services for E'thurel P. Ivory III will be held on Monday, May 13, 2019 at 2:00 p.m. at Palmer Funeral Home - West Chapel, 2702 Lincolnway West, South Bend. Friends may call on the family for one hour prior to service at the funeral home. A repast will be held at Charles Black Center, following the conclusion of services. Memorial contributions may be made in Tee's honor to the family care of Palmer Funeral Homes. Online expressions of sympathy may be left at www.palmerfuneralhomes.com.
05/08/2019 JFC
Click here to see E'Tjurel P's last Profile entry.