In Memory
Robert Tutter Thomas - Class Of 1968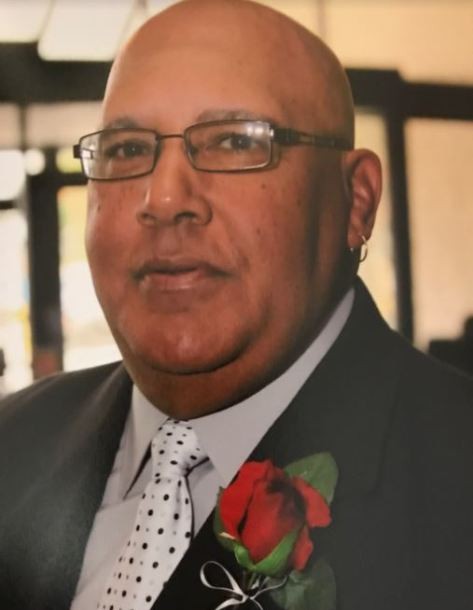 Robert "Tutter" Thomas
February 17, 1950 ~ March 3, 2019 (age 69)
Robert "Tutter", beloved husband, father, brother, grandfather, friend and uncle to thousands, departed his earthly home in the wee hours of March 3rd, 2019.
Tutter was born to the union of Fermon and Mary (Herrell) Thomas on February 17th, 1950 in Kingsford Heights, Indiana. Relocating to South Bend at an early age, he began his education at Harrison Elementary, graduating from Washington High School, excelling in basketball, softball and football, later continuing his education at Lincoln University, majoring in Physical Education.
In 1978, Tutter met the LOVE of his life, Michelle Dionne Blanton. On October 18th, 1987, they were united in marriage, and would have celebrated 32 years this upcoming October. To this union, a loving family was created along with 7 children: Terron Sr., Delshawn, Lynette, Sheon, Shawn, Shena and Britney. He was truly a family man, sharing his love to his children, grandchildren, great-grandchildren, nieces, nephews and adopted Lakeside kids. He was truly a mentor in their lives.
In his leisure time, Tutter enjoyed fishing, cooking, spending quality time with his family, especially his grandkids. His pizzas were off-the-chain, always being requested from family members.
His work history consists of the Boys and Girls' Club, John Adams High School as an assistant football coach, and later, the University of Notre Dame. Starting off as a groundskeeper, then a crew leader, later promoted to the Superintendent of Athletics of all sports. At the University of Notre Dame, he was known as "T." and he was very well known across the campus, always lending a hand & opening the doors to the stadium to all those who requested. After 39 years of faithful service, he retired from the University of Notre Dame in 2016. He was a true legend throughout the region, especially in the Lakeside & Notre Dame communities, where he truly left his mark of positivity & love.
Sharing his loving memories are his loving wife Michelle; 4 sons, Terron (Tasha), Delshawn (Cecilee), Sheon, and Shawn (Whitne); 3 daughters, Lynette, Shena and Britney; a loving brother Edward (Nadine) Thomas; and 2 loving sisters Esther (Julian) Costner and Latanga Steward, plus a host of nieces, nephews, extended family and friends. Preceding him in death, his parents; 2 brothers, Fermon Jr. and Van Ness; maternal grandparents, Addie and Lonnie Herrell, and paternal grandparents, Tench and Beatrice Thomas.
Some people come into our lives and quickly go. Some stay for a while and leave footprints on our heart and we are never the same.
Services for Robert "Tutter" Thomas will be held Saturday, March 9th, 2019 at 10:30 a.m. at Christian Life Center located at 1717 N. Hickory Road, South Bend, IN 46635. Friends may call on the family for visitation from 4-7pm on Friday, March 8th, 2019 at Palmer Funeral Home - West Chapel, 2702 Lincolnway West, South Bend, IN 46628, as well as for one hour prior to service at the church on Saturday. Online expressions of sympathy may be left at www.palmerfuneralhomes.com.
03/06/2019 JFC