In Memory
Dan Dimich - Class Of 1944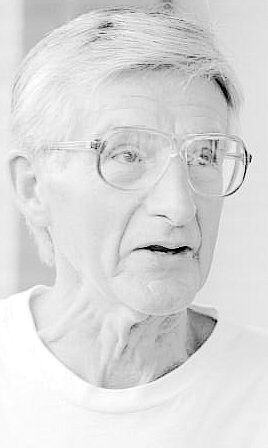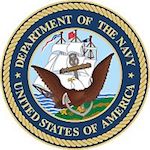 June Dimich used to joke that she better not die in the summer. Her husband Dan might not be able to work her funeral into his tennis schedule.
"That was when Dad would sometimes have matches scheduled at 10, 2 and 4," says Dianne Benko, the Dimiches' only child. "And then he might go out and run 10 or 12 miles that same day."
The 1944 South Bend Washington High School graduate was a fitness fanatic — a lanky but never cranky competitor who stood 6-foot-6 and maneuvered around gracefully in his size 14 shoes.
Dan's best sport was basketball. He starred at Washington and then after serving in the Navy at the end of World War II, he played for John Wooden and John Longfellow at Indiana State. During his senior year, he was a standout on the Sycamores' 1950 NAIB national championship team, a member of the all-tourney squad and an All-American selection.
Not that he ever talked about those accolades of the past.
Dan was a modest man who would rather beam from the stands while watching his granddaughters — Lindsay (yes that Lindsay Benko, Olympic swimming gold medalist) and Lesley — than recall any of his own accomplishments.
"He was always very modest," his daughter, Dianne, says. "We just by chance came across his All-American blanket tucked away in the attic."
Others didn't forget how good he was, though, including his college teammate Jim Powers, who later coached at his South Bend Central alma mater. Partly because of Powers' efforts, Dan will be inducted into the Indiana Basketball Hall of Fame later this month.
He will join Powers and another old ISU teammate and South Bend product, the late Lenny Rzeszewski, in the hall along with their coaches, Wooden and Longfellow.
It's a shame, though, that it has to be a posthumous honor. "The way he worked out, we thought Dad would live forever," Dianne says.
But he contracted a rare blood disorder and died at the age of 82 in 2008. His wife, June, died two years earlier.
"If he were still alive, he would have probably felt that there were a lot better candidates than him for the hall," says his son-in-law, Roger Benko. "He might have been uncomfortable with it. That's just how he was."
Roger knew Dan not only as a father-in-law but also as a coach. Although he was known more for baseball — playing three seasons in the White Sox's farm system in the 1960s — Roger also played basketball for Dan at Clay High School.
After college, Dan had coached in the Indiana towns of French Lick (long before Larry Bird), Brookston and Pendleton before bringing his family back to his hometown of South Bend in 1959. He coached the Colonials for five years and then concentrated on his teaching, retiring in 1986.
He had a positive influence on just about anyone he taught, coached or befriended. "Dan was all about 'family, faith and friends'" Jim Powers says. "I was one of his friends. For that I am grateful."
His granddaughter Lesley, a star tennis player and swimmer at Elkhart Central, says that Dan taught her how to persevere — that it might take a long time to reach your goals — but they would come if you stayed with it.
He was all about hard work.
Of course, Dan was a disciple of John Wooden's teaching habits. When Lindsay was an Olympian and out in Los Angeles, she was able to meet the famous basketball coach who won 10 NCAA titles at UCLA.
"Actually, he wanted to meet Lindsay after he had coached her grandfather," Dianne says. "He told her that she came from good genes."
There was the time, though, that Wooden caught Dan eating apple pie, which was one of Dan's favorites but apparently was banned from the team training table. When Dan offered his coach some of it, Wooden said, "No thanks, Dan, I'm in training."
Love of desserts aside, Dan Dimich always seemed to be in training. Nobody his age stayed in better shape.
He did it for the love, not the laurels.
Even so, on March 20, he will officially become a Hall of Famer. And, yes, his family and friends always thought of him in that way.
03/03/2019 JFC