In Memory
Dorothy Hoffman (Starzynski) - Class Of 1941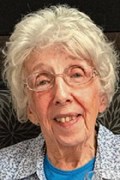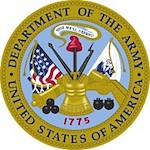 Starzynski

Feb. 13, 1923 - Jan. 5, 2019

SOUTH BEND, IN - Dorothy Starzynski died peacefully, with family at her bedside, Saturday, January 5, 2019, at Memorial Hospital in South Bend, Indiana. Born Dorothy Jane Hoffman to the late Adam and Stella (Krasinski) Hoffman in South Bend on February 13, 1923, she was a little more than a month shy of her 96th birthday at the time of her death. After graduation from Washington High School, Dorothy was inducted into the United States Cadet Nurse Corps of the U.S. Public Health Service during World War II. She received her nurse's training from St. Joseph's Hospital, South Bend, from which she was awarded a diploma in 1945. As a Registered Nurse, she cared for many hospital patients. Her favorite assignment was in the nursery.

In July 1947 she married the late Anthony Joseph Starzynski, Jr., at St. Adalbert Catholic Church. Their union produced four children, all of whom survive them: Ann M. Speirs (Allan) of Salt Lake City, Utah, Anthony J. Starzynski III (Gayle) of Coppell, Texas, Thomas M. Starzynski of Flushing, Michigan, and Mary Kay Starzynski of Munster, Indiana. They are also survived by grandchildren Adam C. Speirs of Broomfield, Colorado, Amy C. Coddens (Zac) of Bloomington, Indiana, David A. Speirs of Salt Lake City, Utah, and Anthony Joseph ("AJ") Starzynski (Yvanna Garza) of South Bend, as well as great-granddaughters Ellie and Emma Coddens. In addition to her loving husband, parents, grandparents, and many friends, she was predeceased by her favorite border collie-husky companion Maggie Starzynski.

Dorothy was a member of the American Legion Women's Auxiliary and was a longtime parishioner of St. Adalbert's, where she was a past member of the Madonna Society, Rosary Society, and the Sisters Auxiliary.

The family wishes to thank her diligent and thoughtful caregiver, Melissa Fech of Portage, Indiana, and the doctors, nurses, PCAs and other staff at Memorial Hospital, South Bend, for the exceptional care they provided to our sweet mother and busia. Many thanks also to John Bobalik and Tabitha Stills of Purdue University Northwest Fitness Center for their expertise, kindness and patience as personal trainers to Dorothy.

Friends are invited to call at St. Joseph Funeral Home, 824 S. Mayflower Road, South Bend, on Tuesday, January 8 from 3:00pm to 7:00pm. A Rosary will be prayed there at 4:00pm. Dorothy's Mass of Christian Burial will be said Wednesday, January 9 at St. Adalbert's (503 S. Olive Street) at 11:00am. In lieu of flowers, please consider a donation to the Osteogenesis Imperfecta Foundation at PO Box 824061, Philadelphia, PA 19182-4061 or oif.org. Eternal rest grant unto her, O Lord, and let perpetual light shine upon her.
01/07/2019 JFC