In Memory
Ervin A Derda - Class Of 1942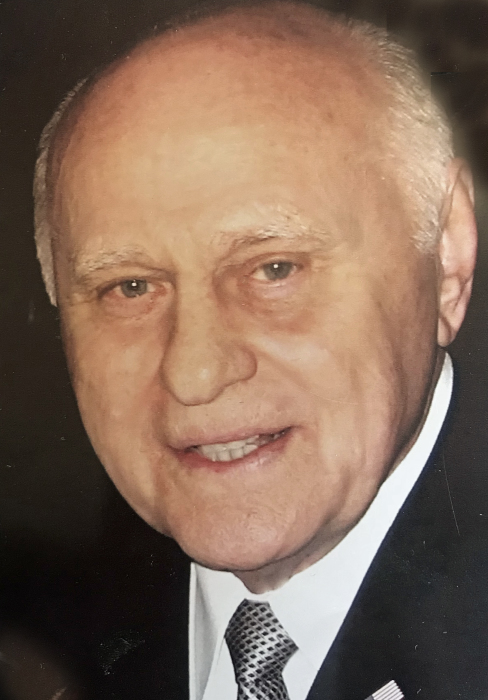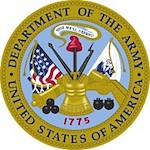 Washington 1942 Ervin A Derda
Ervin A. Derda, 93, of South Bend, Indiana passed away on Monday, February 5, 2018 in his home. Erv was born on May 3, 1924 in South Bend and was the son of Mary Ann and Adam Derda.
Erv is survived by his loving and lovely wife Mary Ann; his son Jeffrey (Tammy) Derda of Cicero, Indiana; daughter Susan Derda of Feura Bush, NY; and brother Art Derda of Lake Wales, Florida. He also had three grandchildren, Dan (Christine) Derda, Bethany Derda, and Gerrad Derda (who preceded him in death), as well as numerous great-grandchildren.
Erv was a native of South Bend, Indiana and a graduate of Washington High School in South Bend, where he was the recipient of the 1941 Kiwanis award for his citizenship and his efforts on the football field. He attended college at the University of Michigan where he was the quarterback and safety of the Wolverine football team and graduated with a degree in finance. Erv interrupted his college education to enlist in the Army Air Corps to serve active duty in WWII from March, 1943 to September 1944. He became a B17 pilot stationed in England, flying over 35 missions. Eventually he was elevated to squadron leader and led many missions into Nazi Germany with forces that exceeded 400 aircraft.
After returning from the war with a rank of Major, Erv returned to the University of Michigan and eventually married his high school sweetheart, Irene Wegh on June 21, 1947. They remained together until Irene passed away in August 2002. After college, they returned to South Bend where he was employed by Studebaker and Clark Equipment Company in Buchanan, Michigan. He retired from Clark in 1986, after 30 years, as vice president responsible for the Graphic Arts Division in Dowagiac, Michigan. During his career with Clark, he also establishing Clark Loan and Clark Credit Corporations which were innovations in the business community.
Once Erv became involved in the community, his efforts were tireless, effective, profitable and enduring. He was invited by Joe Doyle, the longtime sports editor of the South Bend Tribune and fellow Air Force Reserve member, to join the board of directors for Logan Center and the St. Joseph County Council for the Retarded. Erv was a member of that board for 37 years and was instrumental in its growth. His efforts helped to build the facility that was located on Eddy Street near Notre Dame University, he was a driving force behind the building of Logan Industries, he was the initiator of the Logan Foundation and, even after his term on the board expired, he was influential in the construction of the newest Logan Center on Jefferson Blvd.
As a member of the Logan board, Erv was asked to chair one of the largest and most significant events ever to be held in South Bend, the 1987 International Summer Special Olympics in conjunction with the Kennedy Foundation. Erv organized and led a very diverse group of community leaders which became the organizing committee responsible for raising over $4 million, recruiting and training over 20,000 volunteers and developing all of the athletic and support services needed to host the 4,000 athletes from 70 countries. The end result of this massive undertaking was the first Special Olympics to be managed to a budget surplus or "solvency" as Erv would state it. For his unparalleled leadership, the volunteers for the Special Olympics were named as the 1987 Volunteer of the Year and Erv was honored in Washington DC by then President Ronald Reagan.
On October 11, 2003, Erv was fortunate to marry Mary Ann Matthews, who had also served on the Logan board, and the two of them continued their support for Logan and for the community.
The devotion that Erv gave to the community over the years was tireless. In addition to Logan, he served as vice president of the American Center for Law and the Handicapped, was a member of SCORE, was a member of the South Bend Rotary and was asked to serve on the President's Council for Mental Health, established by President Carter. He was also the recipient of many awards, the most notable being inducted into the South Bend Hall of Fame and being honored with the Col. Jack Stevens Award presented by the Michiana Chapter of the Military Officers Association of America.
One of Erv's most cherished activities, however, was his involvement with the PGL, also known as the Pathetic Golfers League. He thoroughly enjoyed the days together and deeply appreciated the friendships that he shared.
Erv was truly an example of the best of the "Greatest Generation" and we owe him a debt of gratitude for his service to our country and our community. He was an extraordinary individual but most of all he exemplified the word humble. As he stated during his acceptance of the Col. Jack Stevens Award, "I'm a simple person who is kind of oriented toward what can be done for others"
Erv will be missed by his country, his community, his friends and most of all his family. He loved his family, and his family deeply loved and admired him.
Mass of Christian Burial will be celebrated at 2:30pm on Thursday, February 8, 2018 at Our Lady of Holy Cross Chapel, Holy Cross Village, 54515 IN 933, Notre Dame, IN 46556. Graveside services and burial will be held privately. The family will receive friends from 12:30-2:30pm on Thursday at church prior to Mass.
Expressions of sympathy in memory of Erv may be sent to LOGAN, 2505 E. Jefferson Blvd, South Bend, IN 46615. Flowers may be sent to Dujarie Hall, Our Lady of Holy Cross Chapel, Holy Cross Village, Notre Dame, IN 46556.
Online condolences may be left for the Derda family at www.palmerfuneralhomes.com.
---
Charitable donations may be made to:
Logan Center
2505 E. Jefferson Blvd, South Bend, IN 46615-2635,
Tel: 574-289-4831
jmc 6 feb 2018