In Memory
Peter Joseph Budig - Class Of 1948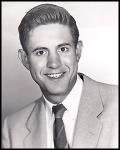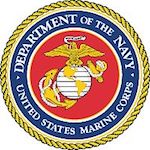 Washington 1948 Peter Joseph Budig
Peter (Pete) Joseph Budig was born in Uniontown, WA on August 19, 1930. He was the youngest of eight born to Julius and Ella (Gory) Budig. On December 29, 2017, Pete passed peacefully with his family at his side.
Pete attended Gonzaga High School, class of 1949, and Seattle Prep. He joined the Navy where he served as a corpsman with the Marines during the Korean War. Upon returning, Pete attended Gonzaga University and graduated with a Bachelor Degree in Education. During this time, he coached football and basketball at St. Aloysius. His first teaching and coaching job was at Sacred Heart High School in Klamath Falls, Oregon. He returned to Spokane and taught with District #81 at Edison and Madison Elementary Schools. Pete was known as "Mr. B" and students loved and admired him.
In the summertime, Pete worked for the Spokane Parks Department at Cannon Park. He coached baseball and directed other programs. In the early 1970s, he founded the Bulldog basketball and football camps located at GU. He directed the Knights of Columbus Parochial Football League and was active in the Knights of Columbus, Gonzaga Prep Boosters, Spokane Education Association, and was a proud supporter of the Sisters of Holy Names.
Pete was an entertaining story teller and had colorful wit. He was an avid sports fan, as well as a diehard Gonzaga Prep and Notre Dame football fanatic. For 59 years he was a member of Assumption Parish. In 2011, he and grandson Michael attended a Notre Dame football game in South Bend. It was a dream come true. He was proud to travel to Washington DC with grandson Marcus to participate with the Honor Flight in April 2017.
Pete is survived by his wife of 59 ½ years, Mary Ann (Sherlock) Budig. They spent nearly 60 years together and their memories will continue to live in our hearts. He is also survived by his children Kevin (Beth) Budig, Karen Budig; grandchildren JPat, Marcus, Lauren, Michael; and brother Ed Budig of Bellevue, and numerous nieces and nephews. He is preceded in death by daughter Kathy, brothers Leo, Al, Vern and sisters Lilly (Toots) McCarter, Sister Clara Budig SJM, and Jane Potesky. The family extends gratitude to the Veterans Home for their support and care of Pete.
Vigil service is Monday, January 8th at 7:00 pm at Assumption of the Blessed Virgin Mary, 3624 West Indian Trail Road. Funeral Mass will be celebrated Tuesday, January 9th at 11:00 am also at Assumption.
Memorial gifts may be made to Spokane Veterans Home, 222 E. 5th Avenue, Spokane, WA 99202 or Sisters of Holy Names Retirement Fund, 2911 West Fort Wright Drive, Spokane, WA 99224 or charity of choice.
jmc 7 jan 2018