In Memory
Harley D Andrews - Class Of 1969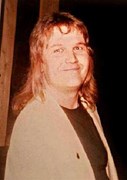 Washington 1969 Harley E Andrews Jr
May 20, 1951 - Nov. 29, 2017
SOUTH BEND - Harley E. "Corky" Andrews, Jr., 66, residing in South Bend, passed away at 4:00 a.m. Wednesday, November 29, 2017 at Hospice House, South Bend.
He was born May 20, 1951 in Mishawaka, the son of Harley E. & Martha Faye (Ford) Andrews, and has lived in this community all of his life. He was a 1969 graduate of Washington high school.
Corky's life was music. He played guitar and was singer with the band MGB for nearly thirty years, and had his own recording studio. He enjoyed collecting Beatles memorabilia, attending concerts, and traveled on three Moody Blues cruises, one of which had 13 different rock bands. Corky was a very kind and gentle man, and was always very supportive of his friends. He was a great all-round fix-it-man.
He is survived by his mother, Martha Faye Andrews of Mishawaka; his son, Zachary White of Plymouth, IN; three grandchildren, Dylan McDaniel, Kaley Mihail, and Rosalynn White, a great-grandchild, Ryley McDaniel, and his sister and brother-in-law, Francile & Mike Switalski of Mishawaka. He was preceded in death by his father, Harley Andrew Sr., and his biological daughter, Bridget Olmstead, who passed away on October 4, 2017.
The family wishes to express their sincere appreciation to his caregiver, Denise Fisher, and to Hospice and Beacon Home Care, for the excellent care they gave to Corky.
No services are planned at this time. A memorial gathering will be held in the spring of 2018.
Contributions in memory of Harley E. "Corky" Andrews, Jr. may be offered to the Palmer Funeral Home-Guisinger Chapel, 3718 South Michigan Street, South Bend, IN 46614. Online condolences to the family may be shared at www.palmerfuneralhomes.com
Published in South Bend Tribune on Dec. 3, 2017
jmc 3 dec 2017