In Memory
Lawrence James Underly - Class Of 1963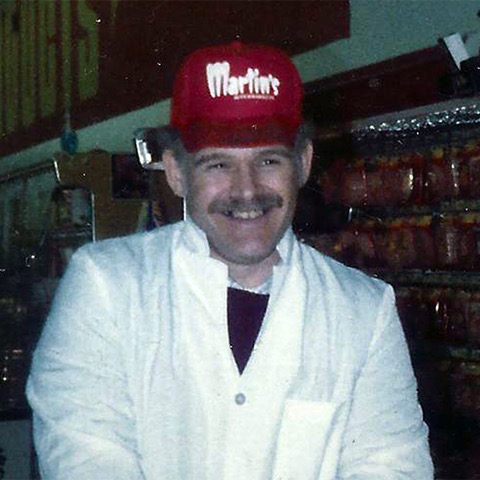 July 20, 1945 - March 9, 2020
Lawrence James Underly passed in peace at his home on Monday, March 9, 2020 at the age of 74. To family and friends, he was known simply as "Butch." A lifetime resident of South Bend, Indiana, Butch was a proud member of the Lydick Volunteer Fire Department. As a young man, he was the owner of Underly's Market in Lydick. He worked for Martin's Super Markets where he retired after 30 years of working as a butcher.
Butch was quick to laugh, loved his family, the peace of nature, his books and his garden; where he spent much of his free time. He had a soft spot for the war veterans and all animals. He will be forever in our hearts.
Lawrence was born to Cecil and Cylia Underly, preceded in death by his brother Robert, sister June, and nieces Brenda and Gina. He is survived by his daughters Kari Underly (Ruth Urquizu) and Susan Underly. Everybody loved Uncle Butch! He loved his nieces Barbara (Jessica, Courtney), Jennifer, Kimberly, David, Beverly (Katie, Amy) and nephews, Tony (Cylia, Angelo, Courtney), Michael Webster (Victoria, Aaron, Michela and Emly), his extended family and friends.
In light of the Covid-19 pandemic, a memorial with family and close friends will be held at a later date. Memorial contributions may be made to the National Audubon Society or Paws for Purple Hearts.
04/06/2020 JFC