In Memory
James E Kalka - Class Of 1952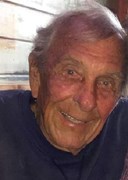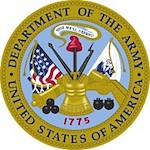 Washington 1952 James E Kalka Sr
Nov. 8, 1934 - Nov. 5, 2017
SOUTH BEND - James Ervin Kalka, Sr., 82, passed away on Sunday, November 5, 2017 at 1:45 PM in Tarpon Springs, FL.
He was born in South Bend, Indiana on November 8, 1934 to Casimer and Clementine (Urbanski) Kalka. After graduating from Washington High School in 1952, Jim served in the army and then went on to work for Associates. Later, he opened Kalka Midwest Construction. In 1982, Jim and his son, Jim, Jr. started Midwest Public Adjusting. His niece, Pati Piechocki, worked alongside of him.
Surviving are his former wives, Retha Kalka and Mary Ann Kalka; and four children, Lisa VanHimbergen, Jim (Shell) Kalka, Jr., Staci Kemble, and Mike (Judy) King. Jim had two siblings, Rita (Robert) Horvath and the late Robert (Vivian) Kalka. Rudy Rems, Jim's lifelong best friend, resides in Florida. Also surviving are his grandchildren: Tyler (Andrea) VanHimbergen, Sarah (Melanie) VanHimbergen, JJ, Jared, Lexi, Hannah, Chad, Jacklyn, Madalyn, Matthew, Madalyn, and Emily. He has three great-grandchildren, Maddox, Shayden, and Jagger.
Jim had a love for the lake life and spent a lot of time fishing and tooling around Lake Tarpon on his pontoon boat. He also enjoyed making homemade sausage with his nieces and nephews. He was a licensed private pilot and a member of the Warbirds.
His Memorial Service will be at McGann Funeral Home, Granger, Indiana on Saturday, December 2, 2017 at 11:00 AM. There will be a one hour visitation prior to the service.
In lieu of flowers, the family asks that you make a donation to Hospice or an organization of your choice. To send condolences to the family or for directions log on to: www.McGannHay.com.
jmc 19 nov 2017