In Memory
Robert Teska - Class Of 1980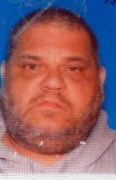 Washington 1980 Robert Teska
Oct. 27, 1962 - Sept. 8, 2017
SOUTH BEND - Robert Teska, age 54, of South Bend, died at 2:00 pm Friday, September 8, 2017 at South Bend Memorial Hospital. He was born, October 27, 1962 in South Bend to Jack and Germaine (Tokarski) Teska.
Mr. Teska was a graduate of South Bend Washington High School and lived his lifetime in South Bend.
He had worked for Notre Dame University. He enjoyed golfing and bowling and was a Chicago Cubs and Notre Dame fan.
Surviving is his wife, Cindy Teska; daughter, Autumn Teska of South Bend; brothers and sisters, Jack (Nelda) Teska Jr. of Nappanee, Tina (Larry) Losee, Lisa Skubis and Brenda Teska, all of Ft. Myers, FL, Craig Robey, Kyle Teska, Dalome Teska and Denay Teska all of South Bend, and Kendall (Dawn) Teska of Cape Coral, FL.
There will be no services and cremation will take place.
Arrangements are with Thompson-Lengacher & Yoder Funeral Home, Nappanee.
The family would like to thank the caring staff at Trailpoint Village in South Bend for their loving care.
Published in South Bend Tribune on Sept. 10, 2017
jmc 10 sep 2017