In Memory
Kenneth Michael Czajkowski - Class Of 1968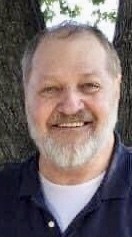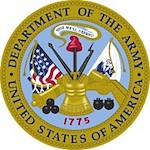 Kenneth Michael Czajkowski
June 25, 1950 - Dec. 17, 2020

SOUTH BEND, IN - Born in the summer of 1950 in South Bend, Indiana, Kenneth Michael Czajkowski was raised on the city's "West Side" by his parents Jerome "Harry" Edward Czajkowski and his wife Evelyn (Szymanski Zalas).

Along with his brother Ronald and sister Celeste, Ken would often share his fond childhood memories of growing up on the West Side. In the shadows of the Studebaker plant and the industrial core of South Bend, were the expanding neighborhoods filled with growing families during the 1950's. As one of the founding families of Maurice Matthys Little League, Ken, Ron and their friends learned the love of sport through their parents, who built the League from the ground up. Ken and his group of friends bonded over the years through sports, first little league baseball, then basketball and football, and eventually golf.

Ken's great passion in life was golf. By the late 1950's, Ken, along with his brother Ron and many of their friends had become caddies at South Bend Country Club. Every summer, the boys would bum rides or hitchhike out to SBCC to earn money, enjoy each other's company, and learn the game of golf. Ken had tremendous memories of almost a decade of summers at SBCC, while caddying and spending hours with many Notre Dame Legends including Ara Parseghian and Moose Krause.

By Ken's high school years, he had become an outstanding golfer. During his senior year of high school at South Bend Washington, Ken won the 1968 Indiana State Individual Golf Championship. Alas, these were the days before intense recruiting and social media exposure. Without college on the horizon and the Vietnam war in full swing, Ken enlisted in the United States Army in the fall of 1968. After basic training at Fort Bliss, Texas, Ken served two tours of duty in Vietnam from 1969-1971. In Vietnam, Ken was in the U.S. Army Engineering Corps, and was able to stay curious around many college educated soldiers and learned the art of surveying. Again, Ken became a fast friend to his fellow soldiers and returned to the states with great stories of his time served.

By 1973, Ken married Susan Lynn Jensen, from Warsaw, Indiana and the couple had their only son, Andrew Paul Czajkowski in 1974. However, as the times changed, their marriage was challenged, and they divorced in 1978. Ken and Susan managed as best they could, and stayed near one another to share responsibility in raising Andrew.

Ken was a loving and caring father to Andrew and caring son to his mother Evelyn and father Harry. Ken moved home in 1982 to care for his dying mother and his retired father (Studebaker, Allied Products). During this time, Ken also began his lifelong fight with his greatest nemesis, Spinal Stenosis, which haunted him for the rest of his life. By 1988 Ken was placed on disability from his job as a Quality Control Leader on the production of the U.S. Military vehicle, the Hummer, from AM General.

Ken stayed active, despite his disability, through the 1990's by caring for his father and hosting his son and his college friends from the University of Notre Dame. He also returned to South Bend Washington High School as a Golf Coach. He was proud to be able to coach his two nephews, Paul Czajkowski and Daniel Kopczynski during this time. Ken was also active through the years as an Usher at St. Stanislaus Bishop and Martyr Catholic Church, as well as a member of the St. Joseph Young Men's Society and American Legion Post 357. During these years Ken continued to stay curious, and became an active reader of mysteries and historical fiction.

By 2000, Ken had become a grandfather and began splitting time between South Bend and Washington DC to be with his son Andrew and his wife Anna Lovejoy. While surviving colon cancer in 2008, Ken lived a quiet life near the University of Notre Dame, where he joined the Sacred Heart Parish at the Basilica of the Sacred Heart. We was also frequently seen on campus walking, as best he could, around St. Mary's and St. Joseph's Lakes and in the Loftus Center. By 2016, he had relocated to University Park, MD to lend a hand, and enjoy his final years with his four grandchildren. He transitioned right into the daily life of two active professionals, four children, and two dogs by helping with meals, laundry, and his good nature.

Ken passed peacefully on the morning of December 17, 2020 at Holy Cross Hospital in Silver Spring, MD with his son Andrew by his side.

Ken was preceded in death by his mother Evelyn Szymanski Zalas (1920-1982), his father Jerome "Harry" Edward Czajkowski (1917-1998), and sister Celeste Kopczynski (1954-2016). He is survived by his brother Ronald Czajkowski, his wife Sheila and their children Kimberly, Bryan, and Paul; his brother-in-law Daniel Kopcynski and his children Daniel Jr. and Taracha Navaro. He will be forever loved by his son Andrew Paul Czajkowski and wife Anna Douglas Lovejoy, and their four children Aaron Walsh Czajkowski, Eleanor Lovejoy Czajkowski, Sofia Jensen Czajkowski, and Adeline Gillis Czajkowski.

Due to Covid-19, plans for a burial at Arlington National Cemetery are delayed and to be determined.

12/20/2020 JFV