In Memory
Lynnette M Glon (Poe) - Class Of 1968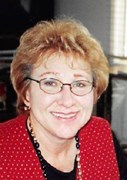 Washington 1968 Lynnette M (Glon) Poe
May 4, 1950 - Aug. 24, 2017
SOUTH BEND - Lynnette Marie Poe, 67, passed away at her home on Thursday, August 24, 2017 in Syracuse, Indiana with her family by her side.
Lynnette was born May 4, 1950 in South Bend, to the late Paul and Jane (Geabler) Glon. Lynnette was also preceded in death by a brother-in-law, David Stump.
On November 18, 1978, in South Bend, Lynnette married the love of her life, Allan Poe, who survives.
Survivors of Lynnette include her son, Jeffrey Poe of Wilmington, North Carolina; sister, Patricia Stump of Branson, MO; brother, Raymond (Karen) Glon of South Bend; nieces, Sandi Stump of Denver, CO, and Katherine (Tony) Ekovich of LaPorte; nephew, Collier Glon of South Bend; and aunts, Joanne Glon, and Dolores Orosz.
Lynnette was a proud graduate of Washington High School in 1968. She attended IUSB pursuing a degree in business management and administration. Her list of fortunate employers included Associates Finance Company, St. Mary's College, Scottsdale Mall, Rand Corporation, Tenech Environmental Engineers, and Mastic Corporation, finally retiring on October 31, 2008 from Jordan Ford. In recent years, she was an active Trustee for the Syracuse (Lakeland) Eagles Aerie 3760.
Lynnette was a very passionate and an extremely informed sports fan, primarily of Notre Dame and the Chicago Cubs (...not the Cardinals). Fall Saturdays would always find her at Notre Dame tailgates (home and away) surrounded by friends and family. She loved watching golf, especially the beauty of The Masters.
She enjoyed celebrating the new year with music and dancing... embracing life to the fullest. Additional joy and companionship was brought into her life by her dogs, Sabre and Lexus.
Lynnette took great pride in her family lineage, carrying the torch left by her mother.
Visitation for Lynnette will be 3:00 pm to 8:00 pm Tuesday, August 29th, 2017 in ST. JOSEPH FUNERAL HOME, 824 S. Mayflower Rd. A Funeral Service will be held at 10:00 am Wednesday, August 30th, 2017. Burial will follow at St Joseph Cemetery.
In lieu of flowers, memorial contributions may be directed to any local Hospice organization.
Condolences for the family may be made at www.sjfh.net.
Published in South Bend Tribune on Aug. 27, 2017
jmc 30 aug 2017