In Memory
Dorothy L Jennings - Class Of 1964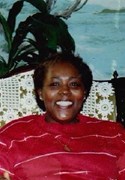 Washington 1964 Dorothy L Jennings
Feb. 24, 1946 - Aug. 18, 2017
SOUTH BEND - Dorothy L. Jennings, 71, of Ardmore Trail, South Bend, IN., departed this life on Friday, August 18, 2017 at Memorial Hospital, South Bend, IN.
Dorothy was born February 24, 1946 in Driver, MS., to the late Homer & Mamie Jennings and was a life -long resident along with her parents. She was also preceded in death by brother's Homer Jay Jennings, Jr., and Jerry Jennings and sisters, Ida Bernice Owens and Michelle Jennings.
Dorothy attended Washington High School and she retired from Uniroyal, Mishawaka, IN.
Survivors include siblings, Erma Odom, Helen Wingo, Joe Jennings, Beatrice Jennings, Gloria Jennings and Ernest Jennings all of South Bend, IN., and James Jennings of Madison, IN., special nieces, Erick Kelley, Candice, Temelle Jennings, a special friend, Jackie Horvath along with a host of other relatives and friends.
Services will be held at 1:00 p.m., on Friday, August 25, 2017 at Alford's Mortuary with viewing occurring one hour prior to services.
Arrangements entrusted with ALFORD'S MORTUARY.
Visit our website to sign family guest book at www.AlfordsMortuaryInc.com
Published in South Bend Tribune on Aug. 24, 2017
jmc 24 aug 2017