In Memory
Lillian Ann Zalas (Deguc Brock) - Class Of 1945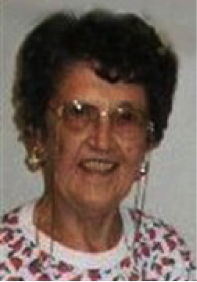 Washington 1945 lillian Ann (Zalas) Deguc Brock
Sept. 28, 1927 - June 23, 2017
SOUTH BEND - Portland - Lillian Ann Deguc Brock passed away in a care facility in Portland, Oregon from complications of old age.
Lillian was born on September 28, 1927 in South Bend, Indiana, the daughter of the late Albert "George" and Helen (Berdzinski) Zalas.
Lillian attended St. Adalbert School and she would proudly say that, "We learned to speak, read, and write in English and Polish". She also attended Washington High School before working at Ziker Cleaners and Ball Band.
On November 27, 1948 Lillian married Anthony Vincent Deguc and they had three sons between 1950 and 1961. The couple eventually moved to a new home on Ford Street in South Bend, which included a separate beauty parlor. Lillian attended Vogue School of Beauty Culture and received her beautician's license. She operated her business for many years, serving a large number of neighborhoods and patrons. In 1968 her husband, Anthony passed away.
On August 23, 1970 Lillian marred Charley Brock, Jr. After her sons were grown, Lillian and Charley moved to a fishing resort in Grove, Oklahoma. Lillian was accomplished at fishing and enjoyed preparing and eating her catches. She also excelled at arts and crafts and her gifts of quilts and drawings are treasured by her family.
Lillian was a long time member in TOPS (Taking Off Pounds Sensibly) and after she achieved her target weight she continued to encourage others in healthy eating habits. She and Charley lived in Grove until his death in 2003.
Lillian then decided to return to South Bend and lived with her son David until her health began to decline. After a stay in Memorial Hospital and Healthwin Care Facility, Lillian moved to Portland, Oregon in 2017 to live in an assisted living facility near her son Vincent. She participated in group activities including Bingo and art classes up to her final illness.
Lillian is survived by her three sons, Vincent Deguc (Beverly) of Portland, OR, David Deguc of South Bend, and Christopher (Anne) Deguc of Cedar Rapids, IA; seven grandchildren (an eighth preceded her); and six great-grandchildren.
A Graveside Service for Lillian will take place at 2:00 pm on Saturday, August 26, 2017 in St. Joseph Cemetery.
Condolences for the Lillian may be made a www.sjfh.net
Published in South Bend Tribune on Aug. 20, 2017
jmc 20 aug 2017