In Memory
Richard V Kowalinski - Class Of 1947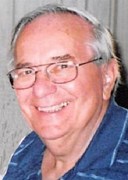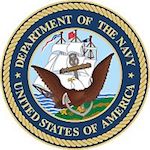 Washingtion 1947 Richard V Kowalinski
Apr. 05, 1929 - Aug. 04, 2017
OSCEOLA - Richard (Rich) Kowalinski, a life-long resident of the Michiana area, passed away on August 4, 2017 at the age of eighty-eight after a well-lived life. Richard was in failing health in the last year and lived his final year with courage and provided inspiration to those around him.
Richard was born to Vincent and Constance (Pietraszewski) Kowalinski on April 5, 1929. Vincent was a first-generation American having immigrated from Poland at the age of 12. Richard was the youngest of four children and was preceded in death by his brother Fred, and two sisters, Virginia Thornton and Evelyn Kowalinski.
Richard attended South Bend Washington High School and enlisted in the Navy in 1945. Rich was employed at Mossberg Press, Studebaker, and Uniroyal. He retired from Uniroyal in 1991 after 30 years of service.
Richard married his childhood sweetheart, Virginia Casimer, on May 6, 1950 at St. Stanislaus. Throughout life, Richard and Virginia were an inseparable team, the best of friends. They shared 67 years together and raised five children: Thomas (Barbara) Kowalinski of Gilbert, Arizona; Lawrence (Becky) Kowalinski of Albany, Oregon; Constance (Anthony) Gianoli of South Bend; Gerald (Bonita) Kowalinski of Mishawaka; and Robert (Linda) Kowalinski of Mishawaka.
Richard coached his children in little league and instilled in them a love of sports. Rich was his children's biggest fan, spending his time cheering them at football, basketball, or baseball games, track meets, or theatrical productions. Richard and his family enjoyed traveling throughout the United States.
Rich imparted his values and work ethic onto his children, which have now been imparted onto their children and grandchildren. Rich had eight grandchildren (Brad, Blair, Lindsay, Allison, Natalie, Beau, Melissa, and MaryBeth) and four great-grandchildren and was very involved in their activities.
Rich was a major sports fan including football, basketball, baseball, softball, bowling, and running. Rich, after the age of fifty, completed two marathons and hiked the Grand Canyon with his son Tom. He rooted for the Cubs and cheered on the Notre Dame football and basketball teams. Rich was an animal lover and raised multiple dogs.
Rich was a renaissance man, teaching himself to draw and paint skillfully. He passed along many of his works to family and friends, which will be cherished. Rich and Virginia shared a love for music. They became accomplished organ players and enjoyed the camaraderie of their Shirks' music family.
Richard lived a great life and will always be remembered for his unrelenting sense of humor.
A celebration of his life will be held at the chapel at St. Paul's, 3602 South Ironwood Drive, South Bend, IN on August 9, 2017. A Visitation will be held from 10:00 a.m. to noon immediately followed by a Memorial Service at noon. Interment will be in the family burial plot at St. Joseph Cemetery during a private service.
Donations in Richard's name can be made to the charity of the donor's choice.
Condolences to the family may be made at www.sjfh.net.
Published in South Bend Tribune on Aug. 8, 2017
jmc 15 aug 2017