In Memory
William E Fox - Class Of 1955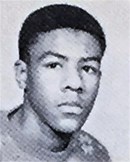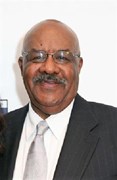 Washington 1955 William E Fox
Jan. 25, 1936 - July 5, 2017
INDIANAPOLIS - William Edward Fox (Bill/Eddy), 81, passed away on July 5, 2017, in his home in Indianapolis, Indiana.
William Edward Fox, son of the late William E. and Pernecia Fox, was born on January 25, 1936, in South Bend, Indiana. Also preceding him in death are his siblings: Stanley Fox, Lorene Fox, Anna Douglas, Betty Covington, James Fox and Nathaniel Fox.
Bill was a 1955 graduate of South Bend Washington High School, where he was a standout varsity letter winner on the basketball team as the 3rd leading scorer (18 pt. average per game). Bill helped lead his team to the ENIHSC and city championship in 1955.
Bill attended Central State College in Wilberforce, Ohio. On December 26, 1957, he married Everlyena (House) Fox in West Point, Mississippi. To their union are 4 children: Alecia (James) Williams, Marvin (Thelma) Fox, William E. (Joyce) Jr., and Vivica Fox.
Bill is also survived by Dellondo (Glenda) Fox, Shannon (Marilyn) Fox, Melvin (Brenda) Fox, Glenn (Angela) Howell, Shawn (Felicia) Howell, Ronnie (Darshell) Howell, Ryan (Takeya) Howell, Arlena (Howell) Fox, Richard Easley Jr., Starice Easley and Starice (Bailey) Fox. Bill has 22 grandchildren, 12 great-grandchildren, nine great-great-grandchildren, along with a host of nieces and nephews.
Bill worked for Studebaker, Zayre Corp., Urban League of Indiana and the public schools in Michigan where he retired in 1998. Bill rededicated his life to Christ and was a faithful servant at First Baptist Church North in Indianapolis, Indiana.
Bill loved to travel and spend time with his family and friends. He never met a stranger and always had a smile on his face.
A private Memorial Service will be held at Greater St. John Missionary Baptist Church, 101 Adams Street, South Bend, IN, on August 12, 2017, at 12:00 PM. The family will receive friends in the church from 11:15 until the time of service on August 12, 2017.
Arrangements entrusted with ALFORD'S MORTUARY.
Please visit our website at www.Alfordsmortuaryinc.com
Published in South Bend Tribune from Aug. 6 to Aug. 7, 2017
jmc 6 aug 2017