In Memory
Charles Kirkland Jr - Class Of 1970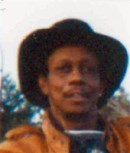 Washington 1970 Charles Krikland Sr.
Jan. 21, 1952 - Feb. 10, 2017
SOUTH BEND - Charles Kirkland, Sr., 65, of South Bend, known fondly by family as "Bug", and to friends as "Cowboy" died Friday, Feb. 10, 2017 in his home. He was born January 21, 1952 in Cleveland, MS, a son of Charles & Earline Hardrict Kirkland, and came to South Bend as a young child.
Those left to cherish his memory is a son, Charles Kirkland, three sisters, Tyree Kirkland (Benny Ivory), and Ardean Lancaster (Richard), and Janice Hardrict, and a brother, Karon Kirkland (Gail) all of South Bend.
Mr. Kirkland was a graduate of Washington High School, and was employed as a welder retiring from Dexter Axle Co., Elkhart.
Memorial services will be at Noon Friday, Feb. 17, at Palmer Funeral Home-West Chapel, 2702 Lincolnway West, South Bend, with Rev. William Jones officiating. Visitation will be one hour prior to the service. Online condolences may be sent to www.palmerfuneralhomes.com
Published in South Bend Tribune on Feb. 15, 2017
- See more at: http://www.legacy.com/obituaries/southbendtribune/obituary.aspx?n=charles-kirkland&pid=184140634&fhid=11974&eid=sp_ommatch#sthash.iOvATdWl.dpuf