In Memory
Dorothy Simpson (Gentry) - Class Of 1954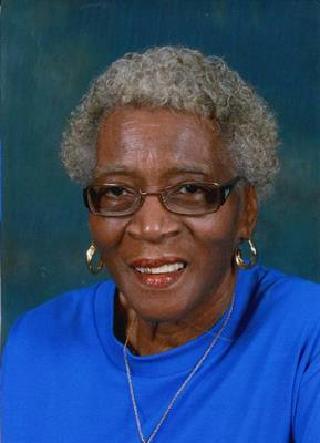 Washington 1954 Dorothy (Simpson) Gentry
Feb. 24, 1936 - Nov. 3, 2016
SOUTH BEND - Mrs. Dorothy Ann (Simpson) Gentry was born on February 24, 1936, in Dickson, Tennessee, the daughter of Willie and Katherine (Marsh) Simpson. In moving to South Bend, Indiana, she attended South Bend Community School Corporation, where she graduated in 1954 from Washington High School. Her hobbies included fishing, watching sports, and she loved to barbecue. Dorothy loved her family and enjoyed spending time with them. Dorothy had a long history of employment which included retirement from Nylon Craft and the South Bend Community School Corporation.
Dorothy was the matriarch of her family and is survived by 4 children, Hubert (Margene R.) Gentry of Flint, MI, Adrianne Gentry, Linda Hurt, & Kerry Newhouse; all of South Bend, IN; 8 grandchildren, Alicia, GaNiece, Hubert III, Gene Raymond, Dornita, Quantez, Diamond, & Jermaine. 11 great-grandchildren, 1 great-great-grandchild. Aunt Ester Marsh of Chattanooga, TN. Brother-in-law, Jack Ford of Gary, IN. Sister-in-law, Helen Robinson of South Bend, IN, and a host of nieces, nephews and other relatives and friends.
Dorothy was preceded in death by her parents, Willie Simpson and Katherine (Donald) Oakley, 2 brothers, William (Catherine) Simpson and Gene Raymond, 2 sisters, Helen Ford and Mon Sue (Earl) Emery.
The family would like to express special thanks to Westbend Rehab Center and Fresenius Dialysis Center for their devoted love and care of our mother.
Services will be held at 12:00 p.m. on Thursday, November 10, 2016, at Alford's Mortuary, with viewing occurring from 11:00 a.m. to noon at Alford's Mortuary.
Arrangements entrusted to ALFORD'S MORTUARY.
Visit our website to sign the family guestbook and or to send the family a condolence at: www.AlfordsMortuaryInc.com.
Funeral Home
Alford's Mortuary
1222 Napier St.
South Bend, IN 46601
574 282-2477 Funeral Home Details
Send Flowers
Published in South Bend Tribune on Nov. 6, 2016
- See more at: http://www.legacy.com/obituaries/southbendtribune/obituary.aspx?n=dorothy-gentry&pid=182370161&fhid=8823&eid=sp_ommatch#sthash.osAMBuVx.dpuf