In Memory
Gregory Tomkiewicz - Class Of 1983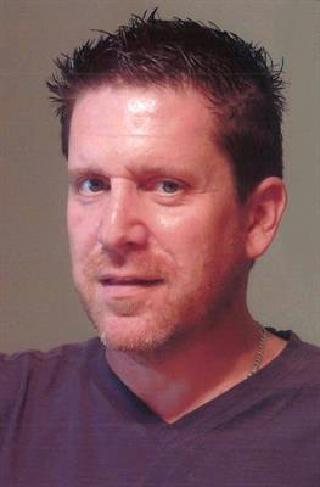 Washington 1983 Gregory Tomkiewicz
Mar. 7, 1965 - Oct. 15, 2016
SOUTH BEND - Gregory "Greg" Tomkiewicz, 51, of South Bend, passed away at 2:15 p.m. Saturday, October 15, 2016 at Hospice House, South Bend.
Greg was born March 7, 1965 in South Bend, IN, son of Joseph P. (Bea) Tomkiewicz of South Bend and DJ (Mast) Tehl also of South Bend. Greg is also survived by his three daughters, Casey L. Tomkiewicz of Plymouth, IN, Saige Kalina Tomkiewicz of Berrien Springs, MI and Margaret K. "Maggie" Smith of Los Angeles, CA. He is also survived by a grandson, Demourya T. Jackson of Los Angeles, CA; and his sister, Laura L. Tomkiewicz, (Tom Kowalski) of South Bend.
Greg graduated from Washington High School, and attended Indiana University-South Bend.
He was employed at Gurley Leep Body Shop on Grape Road, Mishawaka.
The family will receive friends from 4:00 - 8:00 p.m. Wednesday, October 19, at the Palmer Funeral Home-River Park Chapel, 2528 Mishawaka Ave., South Bend.
Private graveside services will be Thursday, October 20, at Porter Rae Cemetery at Potato Creek State Park, North Liberty, IN. Online condolences to the family may be sent at www.palmerfuneralhomes.com.
Funeral Home
Palmer Funeral Homes - River Park / South Bend
2528 Mishawaka Avenue
South Bend, IN 46615
(574) 289-2848 Funeral Home Details
Send Flowers
Published in South Bend Tribune on Oct. 18, 2016