In Memory
Timotny Magiera - Class Of 1975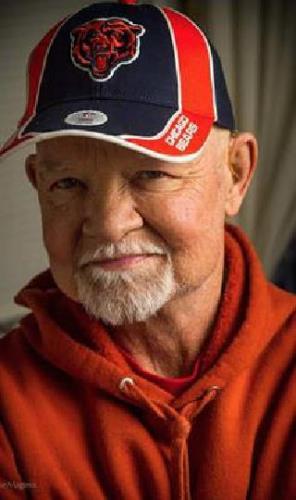 Apr. 20, 1957 - Oct. 7, 2016
SOUTH BEND - Timothy Magiera passed away October 7, 2016 surrounded by his loved ones. He was born April 20, 1957 to the late Edmund and Patricia (Bare) Magiera. He graduated from Washington High School, class of 1975. Tim played fast-pitch softball for many years as a pitcher. He was employed by Thermoplasic and Babsco until becoming disabled.
On September 8, 1979 he married "The Love of his life", and caregiver Carol (Redman) Magiera. Together they had another "Love of his life", daughter, Angie Culp. Now he has been blessed again with two more "Loves of his life", granddaughters Sophia and Isabella Culp. They are his pride and joy. Tim was an avid Notre Dame fan and 110% Cubs fan win or lose. He was a very strong, loving man and never complained about his pain or suffering. He always had a big smile and an unforgettable laugh. You're pain-free now and you'll be greatly missed. We love you Tim! Fly with the Angels! You will always be forever in our hearts.
Tim was preceded in death by his mother and father-in-law, William and Frances Redman; sister-in-law, Linda Sinkovics; and brother-in-law, Tom Redman; as well as his dog, Suzy. He is survived by his loving wife of 37 years, Carol; daughter, Angie (Aaron) Culp of South Bend; granddaughters, Sophia and Isabella Culp; and his brother, Mike (Judy Parmley) Magiera. Tim is also survived by many aunts, uncles, nieces and nephews, too many to name, and he loved you all very much. Tim is survived by his brothers and sisters-in-law, Bill and Donna Redman, Randy and Barb Redman and Tom and Diana Laureys; his loving neighbors, caring doctors and wonderful nurses and staff at dialysis; a very special nurse, Miriam Hartman and the staff at Grace Hospice; and Karen Kring and the staff at Wellbrooke of South Bend.
Viewing for Tim will be held on Tuesday, October 11 from 2-8:00 pm at Palmer Funeral Home - Lakeville Chapel, 314 S. Michigan St., Lakeville, IN. Funeral services for Timothy will be held on Wednesday, October 12 at 11:00 am at Lakeville Baptist Church, 515 N. Michigan Rd., Lakeville, IN. Pastor Vito Rulli will officiate. Burial will follow at Southlawn Cemetery, South Bend. Friends may also visit with the family one hour prior to services on Wednesday.
Contributions in memory of Tim may be made to Grace Hospice, 5838 W. Brick Rd., STE #101, South Bend, IN 46628. Online condolences may be offered to the Mageria family at www.palmerfuneralhomes.com.
Funeral Home
Palmer Funeral Homes - Lakeville Chapel
314 South Michigan Street
Lakeville, IN 46536
(574) 784-3119 Funeral Home Details
Send Flowers
Published in South Bend Tribune on Oct. 10, 2016