In Memory
Benjamin Townsend - Class Of 1950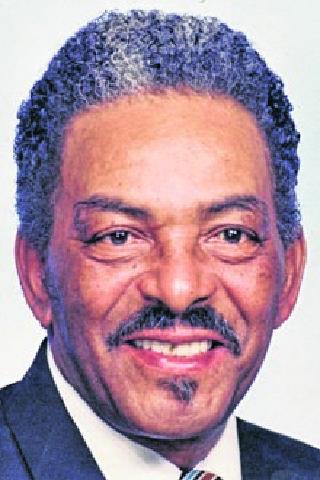 Washington 1950 Benjamin Townsend
Sept. 19, 1932 - Sept. 22, 2016
SOUTH BEND - Mr. Benjamin Townsend, age 84, of South Bend, Indiana entered into eternal rest after a short illness at 11:35 a.m., Thursday, September 22, 2016 in his home surrounded by family.
Benjamin was born on September 19, 1932 in South Bend, Indiana to the late George G. and Martha (Doris) Townsend. He confessed to Christ at an early age.
After attending Washington High School, he went on to work for Studebaker until it closed. He then went to work at U.S. Steel (Gary Works) in Gary, Indiana, as a steelworker until he retired in 1994.
He enjoyed gardening and being outdoors in the good ol` summertime. His other hobbies included cooking, grilling, hunting, playing cards and watching those westerns, especially from back in the day.
He was married to his wife of 59 years, Anetta L. Townsend, and to this union four children were born: Robin Renee, Monique, George Edward, and Suevena Marie (Lee) Townsend, all of South Bend, Indiana. He also had other children from a previous marriage to Rose (Thompson) Brittain, and to that union three children were born, Benjamin Jr., Angela Varina, and Kim.
He leaves to cherish his memory, his wife, Anetta Louise Townsend; six children, Benjamin (Tonya) Townsend Jr., of Waukegan, Illinois, Angela V. (Jesse) Gamble, and Kim (Dooley) Townsend of Elkhart, Indiana, Robin Renee, Suevena Marie (Lee) and Monique Townsend, all of South Bend, Indiana; 18 grandchildren, 28 great-grandchildren and one great-great-grandchild; three sisters, Arnella Townsend and Elizabeth Stone, both of South Bend, Indiana and Georgia Bradshaw of Gary, Indiana; along with a host of nieces, nephews, other relatives and friends.
He was preceded in death by his sisters, Maude Hall, Ella Pope, Elva Williams, Narsis Strickland, Bernice Flint, Geraldine Blake, and Gloria Burton; and four brothers, Ernest, Calvin, Arthur and Allen Townsend.
To our father, you can now rest in peace, no more suffering. The Lord Our Savior has come to receive you into his Kingdom of Heaven. We will always love you, miss you, but you'll always be in our hearts.
Forever missed, but never forgotten.
We love you dad. We know you'll always be watching over us from above.
Your Children
Friends may call at the funeral home from 6-8:00 p.m., on Tuesday, September 29, 2016.
Alford's Mortuary has been entrusted with arrangements. To leave an online condolence please visit our webpage and sign the guest book at www.alfordsmortuaryinc.com.
- See more at: http://www.legacy.com/obituaries/southbendtribune/obituary.aspx?n=benjamin-townsend&pid=181599564&fhid=8823&eid=sp_ommatch#sthash.aaUJjcID.dpuf