In Memory
Ray Marcell Davis - Class Of 2011 VIEW PROFILE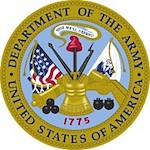 Ray Marcell Davis
September 17, 1992 ~ June 19, 2020 (age 27)
Obituary & ServicesTribute Wall
Obituary
Ray was a man of many names. He was a father, son,brother, a soldier, a family man,the cannon man, the fly guy but most of all a man of love.
Ray was born and raised in Chicago, Illinois until the age of 13 When he moved to South Bend,Indiana. He attended Dickinson Middle School and went on to graduate from Washington High School. In 2011 Ray joined the US Army where he received many medals of High Honor for all of his achievements. While enlisted Ray also gave his life to Christ and became a born again believer.
During his eight years of as a honorable staff sergeant Ray served two overseas tours in Korea and one combat tour in Afghanistan. Ray was proud to say that he was the youngest black male with high rank on base. He enjoyed shooting cannons while in the military and loved watching basketball with Lebron James being his all time favorite.
Ray Davis was known for the love for his children and there was nothing that would stop him from being their father. He enjoyed music,dancing, girls, girls and more girls. He enjoyed dressing and nicknamed himself "THE FLY GUY". He was loved by any and everybody that knew him and always had a bigger than life attitude.
It was destined that he would be be a great man, A King and remembered for a lifetime.
Survivors left to cherish Rays Memories include Two daughters Lyriq G. and Raeya J. Davis. Mother Rhonda B. Davis, father Johnny Ray Poole, ex wife Janae D. Hunter,sister Tasia M. Davis (Tamea). Brother Artavius Gladney Special Sisters Danielle Moss, Shameeka McWright, and Tiffany Scott
Maternal grandmother Rosetta Davis and PaternalGrandmotherBessiePoole. An host of uncles,aunts,cousins, nieces, nephews & friends. Special friends Yolanda Lott, Tasha Bozman, Eric McDaniels and Marquisa Bland.
Preceded him in death was his maternal Grandfather Vernell Davis and special sister Cherelle McWright.
They family would like to thank The Justice For South Bend and those who have sent flowers and cards most importantly the prayers
07/02/2020 JFC
Click here to see Ray Marcell's last Profile entry.