In Memory
Larry M Semak - Class Of 1966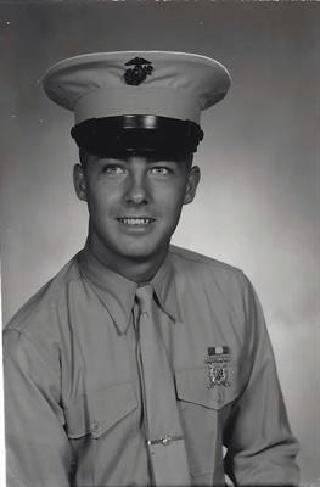 Washington 1966 Larry M Semak
April 21, 1948 - Aug. 17, 2016
MISHAWAKA - Larry Michael Semak, age 68, went to be with the Lord on Wednesday, August 17, 2016 at his home in Mishawaka. Larry was born April 21, 1948 in South Bend, Indiana to the late Albert and Genevieve (Kotal) Semak. Following his graduation from Washington High School, Larry joined the US Marine Corps, serving honorably during the Vietnam War.
Surviving is his daughter, Michelle Renee Semak and her boyfriend Eduardo DeLeon, both of South Bend, as well as his granddaughter Haley Olivia Bunge and Eduardo's daughter Ella DeLeon. Larry is also survived by his 3 siblings; Albert (Kandra) Semak of Kentucky, Alan (Rebecca) Semak and Sharon (George Sr.) Charles, both of Mishawaka.
Visitation will be held from 4-8 pm Monday, August 22, 2016 at Zimmerman-Inman Funeral Home in Osceola. Funeral Services will be held at 2:00 pm Tuesday, August 23, 2016 at Zimmerman-Inman Funeral Home and interment will follow in Chapel Hill Memorial Gardens.
Larry was employed at Torrington and Rayco in South Bend, and retired after several years of service at Honeywell in South Bend in 1996. Larry had previously worked with the Parks Department in South Bend, where he was instrumental in developing the duck ponds in the parks. He was known to family and friends as a man with a heart of gold, and showed his compassion and caring nature to those he knew, but the one thing Larry truly lived for was his daughter, Missy. He will be deeply missed by those who knew and loved him.
In his memory, donations may be given to NAMI of Elkhart Indiana through Oaklawn Services. To share a story of Larry's life, or to leave an online condolence for his family, please visit our website at www.zimmermaninman.com. - See more at: http://www.legacy.com/obituaries/southbendtribune/obituary.aspx?n=larry-m-semak&pid=181130952&fhid=8881&eid=sp_ommatch#sthash.KgHYLrYV.dpuf