In Memory
Dora Jean Enfeld (Ranschaert) - Class Of 1945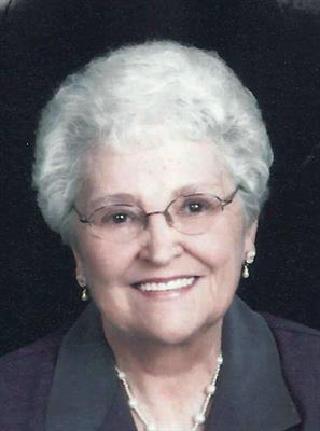 Washington 1945 Dora Jean (Enfeld) Ranschaert
Jan. 19, 1928 - July 19, 2016
MISHAWAKA - Dora Jean (DJ) Ranschaert, 88, who resided in Mishawaka, IN, passed away on Tuesday July 19, 2016, at 1:20 PM at St. Joseph Regional Medical Center after a lengthy illness.
She was born on January 19, 1928. She was the daughter of John Heminger and Ruth Enfield. She had lived in the South Bend and Mishawaka area most of her life.
On June 7, 1947, as Dora Jean Heminger, she married Lawrence U. Ranschaert at St. Patrick's Catholic Church, South Bend, IN. He preceded her in death on April 1, 2003.
She is survived by her four children: Douglas (Cindy) Ranschaert, Darlene (Frank) Knapp, Lawrence and Randy Ranschaert. Eight grandchildren: John (Ann Marie) Ranschaert, Michelle Ranschaert, KImberly Knapp, Scott (Beth) Knapp, Andrew (Kristy) Knapp, Erika (Ryan) Edwards, Lawrence (Kristen) Ranschaert and Daniel (Rachel) Ranschaert and nine great-grandchildren: Alyssa, Nicholas, Hannah, Lillian, Hank, Heidi, Hadley, Brynlee and Zoey.
She was predeceased by her beloved husband, Lawrence, her parents, her sister, Betty Lou Mangus, her stepbrother, Robert D. Miller, and two grandchildren, Michael Knapp and Patrick Ranschaert.
She worked her whole life doing secretarial work at several businesses including St. Joseph Hospital, Mishawaka, and for Dr. Robert Parsons.
She enjoyed bowling at the Elks Club and spending time with her family, grandchildren and great-grandchildren. She was a graduate of Washington High School, Class of 1945.
Visitation will be Sunday, July 24, 2016, from 4-7 PM at the Paul E. Mayhew Funeral Home, 26863 West Main St. (US-12), Edwardsburg. A Prayer Service will begin at 6:30 PM, Sunday. The Mass of Christian Burial will be Monday, July 25, 2016, at 10:30 AM in Queen of Peace Catholic Church, 4508 Vistula Rd., Mishawaka, IN; there will be an hour of visitation in the church prior to the service. Officiating will be Father John Eze, pastor of the church. Burial will follow at Fairview Cemetery, Mishawaka.
Memorial Donations may be made to the Heminger House, P.O. Box 4, Plymouth, IN 46563; or to the Ronald McDonald House, Memorial Hospital, 615 N. Michigan, South Bend, IN 46601.
Arrangements are by the Paul E. Mayhew Funeral Home, Edwardsburg.
- See more at: http://www.legacy.com/obituaries/southbendtribune/obituary.aspx?n=dora-jean-ranschaert-dj&pid=180747733&fhid=8866&eid=sp_ommatch#sthash.VWdc4ZVr.dpuf