In Memory
Gary Moore - Class Of 1973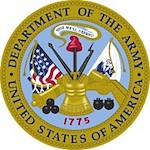 Washington 1973 Gary Moore
Sept. 17, 1955 - Sept. 24, 2017
SOUTH BEND - Mr. Gary Moore departed this life on September 24, 2017, at the age of 62, and went on to be with the Lord.
Gary was born on September 17, 1955, to Willabea Stevens in South Bend, Indiana. He graduated from LaSalle High School, South Bend, in 1973, and attended the University of Oregon on a basketball scholarship.
Following college Gary enlisted in the United Sates Army where he served for nine years. After an honorable discharge, Gary was employed by Sampco of Indiana for 12 years.
In 1999 Gary accepted Christ as his Savior while in the S.O.S. Program of Elkhart, Indiana. He later rededicated his life in 2015 at Word of Truth Family Church in Mansfield, Texas, where he served as a faithful member.
Gary was preceded in death by his grandparents, Samella and Virgil Moore Sr.; aunts, Jimmie Ree Moore, Sarah Ann McFarland, and CuRuth Montgomery; and an uncle, Samuel Lee Moore.
He is survived by his mother, Willabea (Murray) Stevens; wife, Brenda Moore; three children, Gary (Larita) Moore, Alyssia Moore, and Sherri Moore; 11 grandchildren, Jalen, Jaida, Keasha, Shania, Messiah, Justise, Joshua, Brittani, Brandi, Janae, and Denver; two great-grandchildren, Jeremiah and MaKenzie; and a sister, Reah (Troy) Hill.
Services for Gary Moore were held on September 29, 2017, in Texas, and interment held at Dallas National Cemetery, Dallas, TX.
Alford's Mortuary has been entrusted with local arrangements. To leave an online condolence, please visit our webpage and sign the guestbook at www.alfordsmortuaryinc.com.
Published in South Bend Tribune on Oct. 12, 2017
jmc 12 oct 2017