In Memory
Mary L Sossoman (Paturalski) - Class Of 1947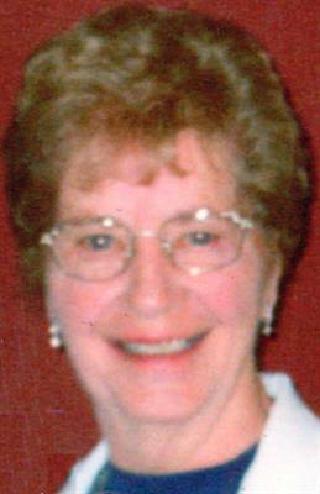 Washington 1947 Mary L (Sossoman) Paturalski
March 28, 1929 - Nov. 6, 2016
NILES - Mary L. Paturalski, age 87 years of Niles, Michigan, died at 9:20 p.m. on Sunday, November 6, 2016, in New Carlisle, Indiana, following a brief illness.
She was born on March 28, 1929, in South Bend, Indiana, to Elmer and Beryl (Dickey) Sossoman. She was graduated with the class of 1947 from South Bend Washington Clay High School, and lived on South Bend's westside until moving to Niles in 1967. As a young woman, she was employed at the former South Bend office of Associates Finance.
Mary was a member of Saint Mary Catholic Church in Niles. She always enjoyed bowling, first in the South Bend Knights of Columbus Wives League, and then in the Senior Leagues at Whites Bowling Lanes in Niles where she won several senior tournaments. She also enjoyed playing euchre with friends, and was well-known for her cooking skills, and for hosting the family Christmas celebration which would fill her house.
On July 11, 1953, at Christ The King Catholic Church in South Bend, she married George D. Paturalski, with whom she celebrated the remarkable fifty-eighth anniversary of their wedding prior to his death on November 27, 2011. She was also preceded in death by a son, Dennis Paturalski on November 14, 2012; a brother, Elmer "Pat" Sossoman; and two sisters, Bertha Michele and Virginia Engle.
Surviving family includes her son, Duane Paturalski of Niles; grandchildren, Blake (& Becky) Paturalski, Leah (& Jason) Gauthier, Chelsea Paturalski, and Austa Paturalski; great-granchildren, Levi and Luca, and Sophia, Hunter, and Naomi; and Mary's sisters, Doris Paturalski of South Bend and Irene Abbott of Logansport, Indiana; and several nieces and nephews.
The family will receive relatives and friends from 4:00 p.m. until 6:00 p.m. on Saturday, November 12, 2016, at the Halbritter-Wickens Funeral Home in Niles, and will conclude with a Prayer Service led by Deacon Roger Gregorski of Saint Mary Catholic Church. Committal will be private at Saint Joseph Valley Memorial Park in Granger, Indiana. Contributions in memory of Mary may be made to The Center for Hospice Care.
www.halbritterfunerals.com
Funeral Home
HALBRITTER FUNERAL HOME
615 E MAIN ST
Niles, MI 49120
(269) 683-3000 Funeral Home Details
Published in South Bend Tribune on Nov. 9, 2016
- See more at: http://www.legacy.com/obituaries/southbendtribune/obituary.aspx?n=mary-l-paturalski&pid=182417675&fhid=8847&eid=sp_ommatch#sthash.XDDnIilK.dpuf