In Memory
Shelley C Greda (De Neve) - Class Of 1979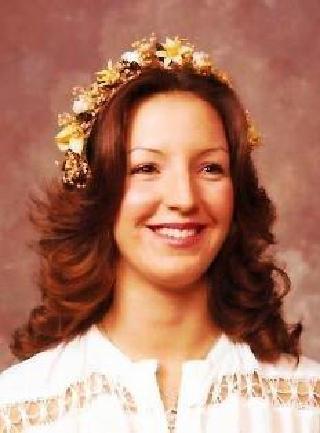 Washington 1979 Shelley C (Greda) De Neve
Dec. 20, 1960 - Oct. 30, 2016
NEW CARLISLE - Shelley C. De Neve, 55, of New Carlisle, IN, passed away surrounded by her loving family, at 2:30 p.m. Sunday, October 30, 2016 in her home, following a long battle with an extremely rare disease, Multiple System Atrophy (MSA).
She was born on December 20, 1960 to the late Leo, Jr. and Phyllis (Gifford) Breda in South Bend, IN, and has lived in New Carlisle, IN since 1996, coming from Galien, MI, where she had lived for 16 years.
Shelley graduated in 1979 from Washington High School in South Bend, IN. She had worked at multiple jobs throughout her life, but the one she cherished the most was caring for her neighbor's little girl, Zoey.
On October 20, 1979, as Shelley C. Breda, she married Robert L. De Neve along the river at St. Patrick's County Park in South Bend, IN
Shelley is survived by her loving husband of 37 years, Robert "Bob" De Neve of New Carlisle, IN; her sons, Levi De Neve of New Carlisle, IN; Lyle (fiancée Calyn Zahl) De Neve of South Bend, IN; two grandchildren, Leah and Laurel De Neve, both of South Bend, IN; her sister, Kimberly (Brad) Harmon of South Bend, IN; and her brothers, Terry (Carol) Breda of South Bend, IN; Danny (JoAnn) Schear of Adrian, MI; and so many loving brother and sister-in-laws and numerous nieces and nephews.
Shelley was a baptized member of the congregation of the Jehovah's Witnesses. That's where she learned to throw her worries and cares upon Jehovah God and found strength through scriptures like Psalm 86:7 "I call on you in the day of my distress, for you will answer me." Things she loved about life were gardening and landscaping, especially working in her own flower garden. With the sun in the sky and her hands in the earth, she couldn't be happier. Shelley enjoyed cooking and entertaining for her family and friends especially for Notre Dame Football weekends. She loved to go for long car rides down back country roads, antiquing and stopping at yard sales along the way. Music was a huge love of hers. Attending concerts across the country with her family was their version of a family vacation. She loved to just put on her favorite music and dance around the house as part of her normal day. Her biggest joy was raising her two sons. Along the way many of their friends became so close they knew her just as "mom". She always put everyone ahead of herself and cared for them as one of her own. There wasn't a moment that went by she wasn't thinking about what she could do to help someone else and make them feel special.
Through all the ups and downs of life, Shelley continuously turned to music for comfort. A verse in one of her favorite songs, Big Eyed Fish by Dave Matthews Band, kept her at ease and reminded her things will be better. "But, oh God, Under the weight of life, Things seem brighter on the other side...Lighter on the other side...No way out of here, No way out of life."
A Memorial Service will be held at 1:00 p.m. EST Saturday, November 19, 2016 at the Kingdom Hall of the Jehovah's Witnesses, Chain-O-Lakes Congregation, 26807 U.S. Highway 20, South Bend, IN 46628.
In lieu of flowers, memorial contributions may be made to: Kingdom Hall of the Jehovah's Witnesses Michigan City East, 210 Finch Trail, Trail Creek, IN 46360 or The Hospice Foundation, Supporting Center for Hospice Care, 501 Comfort Place, Mishawaka, IN 46545-5234.
Shelley's family would like to thank the whole staff at the Center for Hospice Care, especially here Nurse, Abby Eicher and her Home Volunteer, Kathleen Hojnacki. They would like them to know they couldn't have done this without them. Also Shelley's boys would like to give a special thank you to their dad for always being there by her side through her most difficult time of her life.
Kaniewski Funeral Home, New Carlisle, IN is handling arrangements. To send online condolences, please visit www.kaniewski.com.
Funeral Home
Kaniewski Funeral Homes Inc
201 S Filbert St
New Carlisle, IN 46552
(574) 654-3221 Funeral Home Details
Send Flowers
Published in South Bend Tribune on Nov. 6, 2016